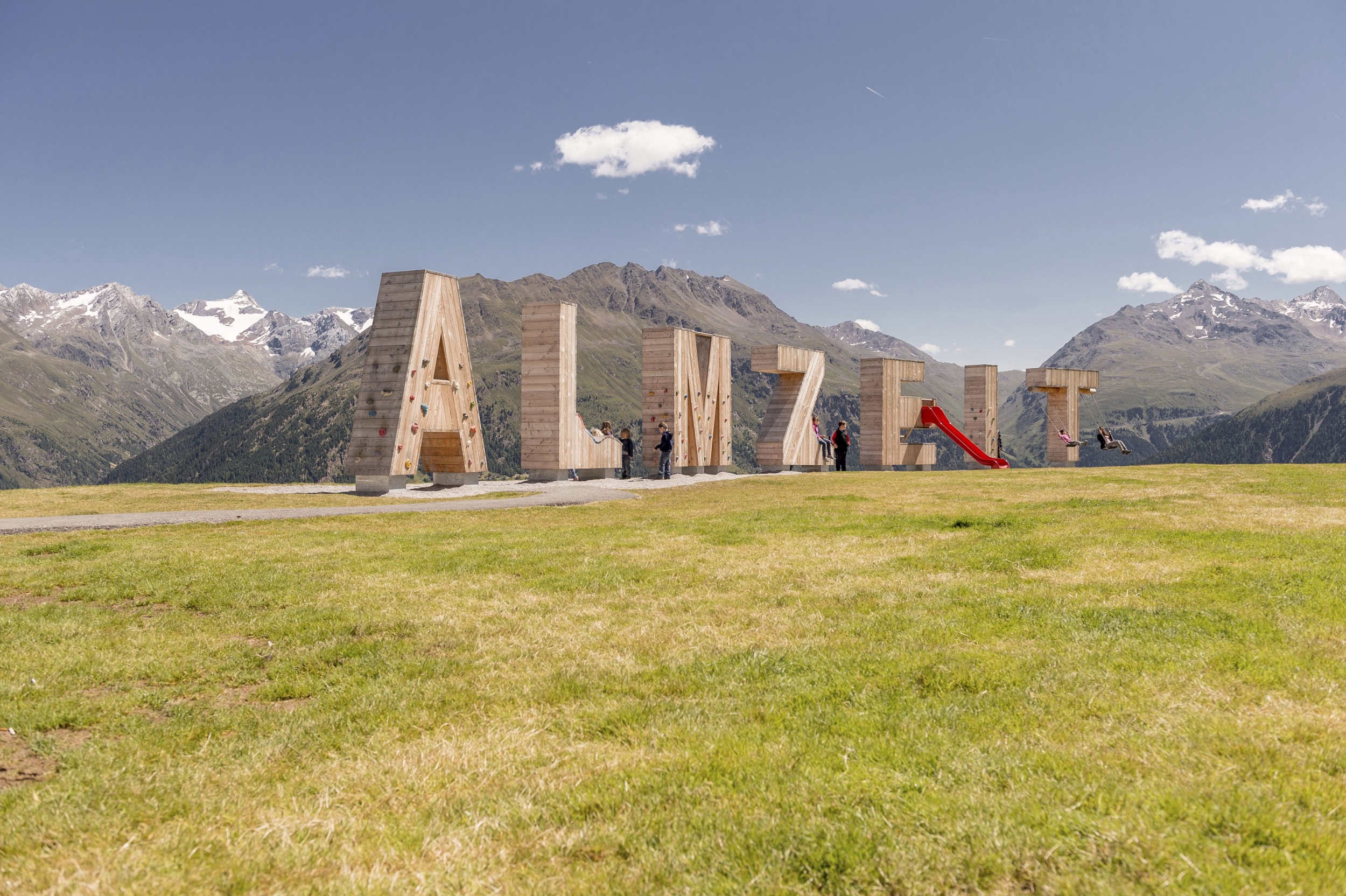 The family themed hiking trail in Sölden
Hiking fun for the whole Family
Sölden awakens your senses and invites you to experience nature up close. The ALMZEIT allows you to experience the diverse beauty of the alpine meadows and mountain huts in Sölden along a gentle nature trail. The trail offers two varied experiences: the adventurous West and the peaceful tranquillity of the East.
Almzeit
'ALMZEIT' epitomise balance. Of harmony from season to season. And perfect harmony between the activity trail and breathtaking relaxation spots to recharge your batteries. In the mountains to the west of Solden you can enjoy an active 'ALMZEIT' with more than 20 interactive play stations and attractions for children and adults. The themed trail takes hikers from hut to hut where they can experience the authentic cosiness of an alpine inn with special Tyrolean delicacies and themed attractions for the whole family.


By contrast, in the mountains to the east you can feel the tranquillity of nature. Here, accompanied by the silence of the Alps, you will find yourself venturing into a different time where you can explore mysterious forests, panoramic views of the Alps and idyllic pastures.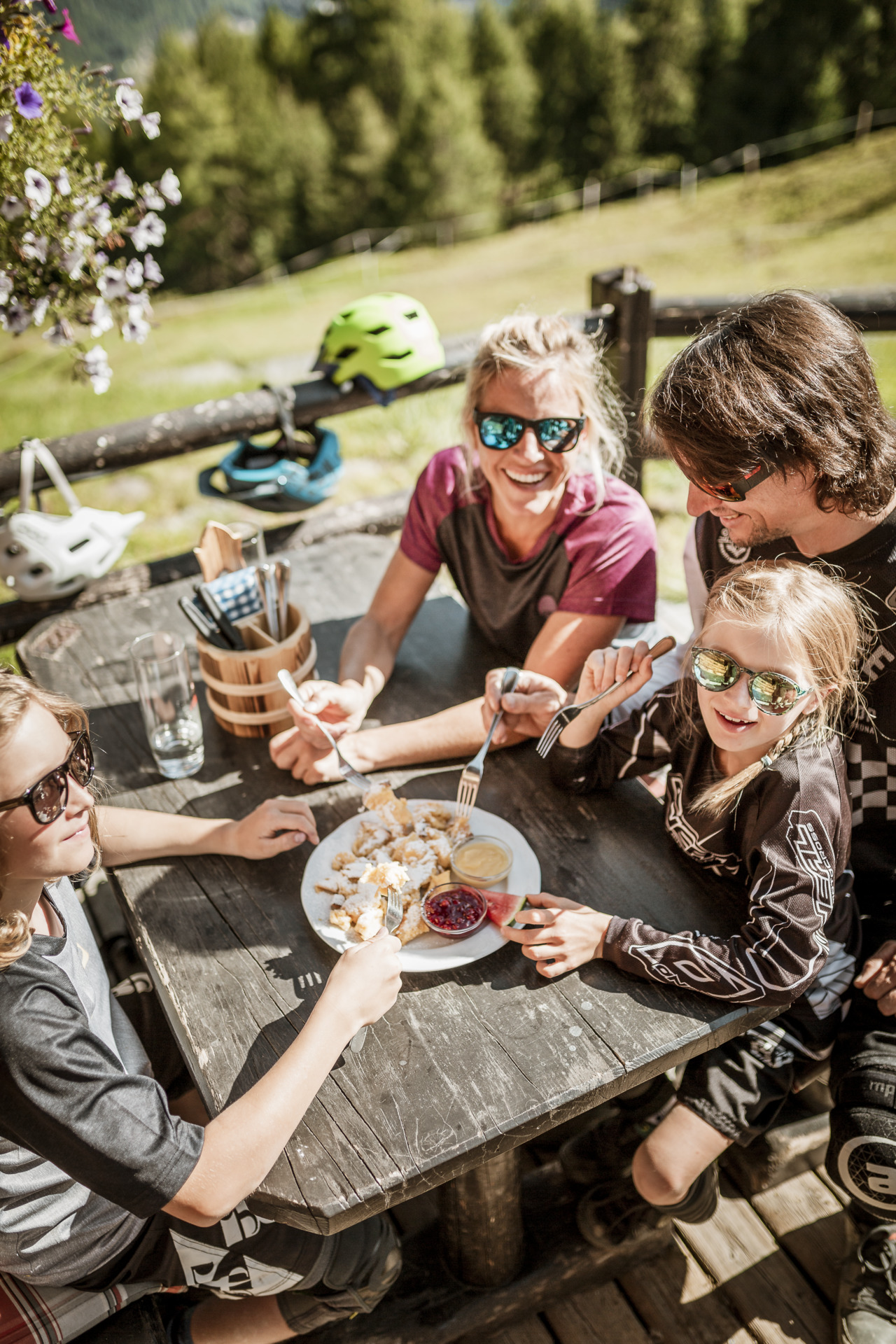 Adventure for little and big explorers
Grab hold of time
In Sölden, you can literally grab hold of time. The giant three-metre-high 'ALMZEIT' sign is within everyone's grasp. Situated on the left outside the Gaislachkoglbahn middle station, the sign is designed to allow visitors to climb on and have heaps of fun. Set against the backdrop of the breathtaking Ötztal Alps it presents an irresistible photo opportunity – and an adventure playground for little explorers: they can hide in an A, swing on a T or climb on a giant M. Adventure you can only find in Sölden.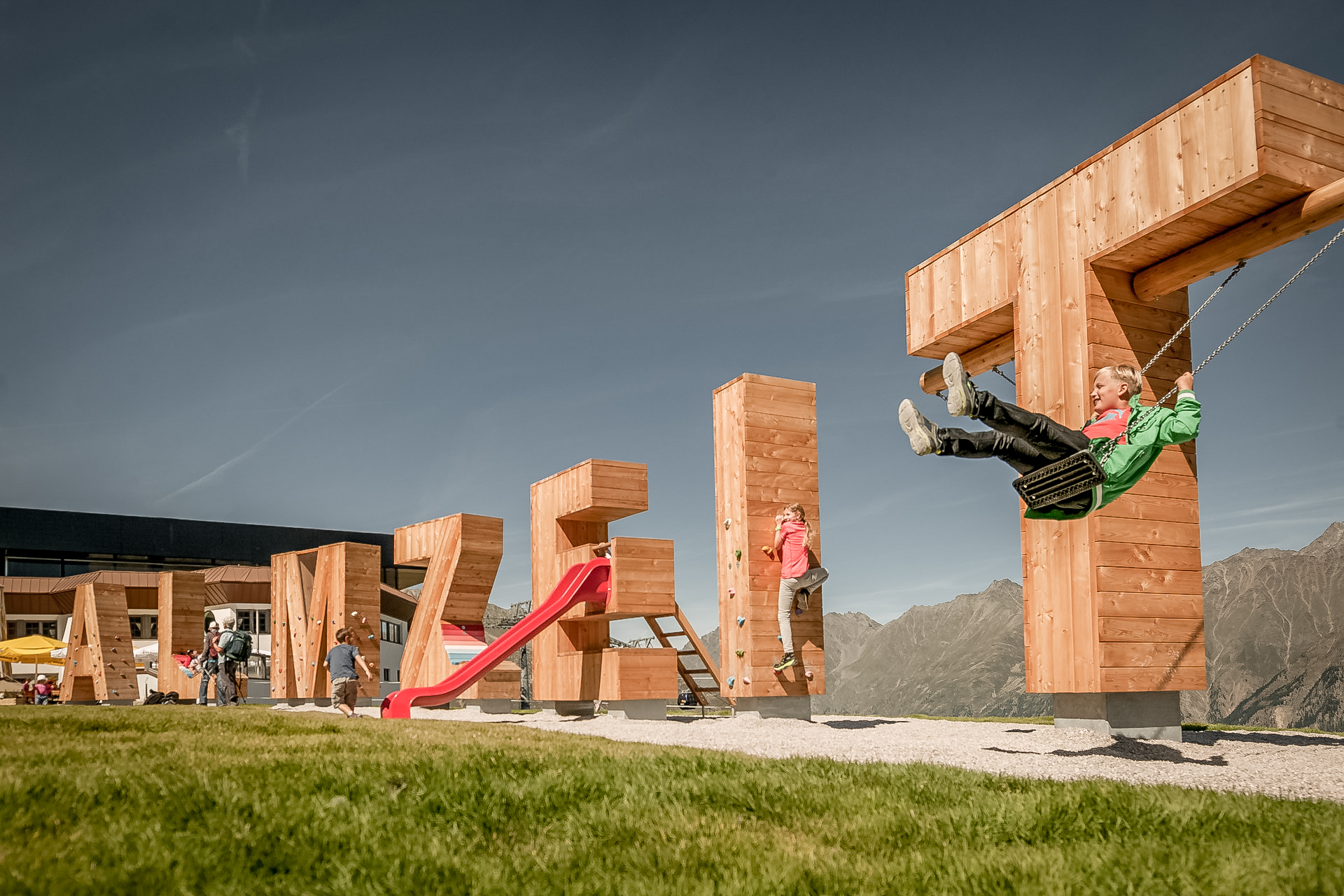 Time to unwind
In the midst of untouched nature, so beautiful and so inspiring. Here you will find the perfect place to relax and unwind. You can recline on one of the two-person relaxation loungers situated on the large wooden platform and forget about everything. Feel the calm, feel at ease, feel free. If you need time to relax while hiking from one mountain hut to the next, there are ergonomic wooden loungers and cosy panorama benches – in traditional Ötztal valley design – along the way. Experience it for yourself!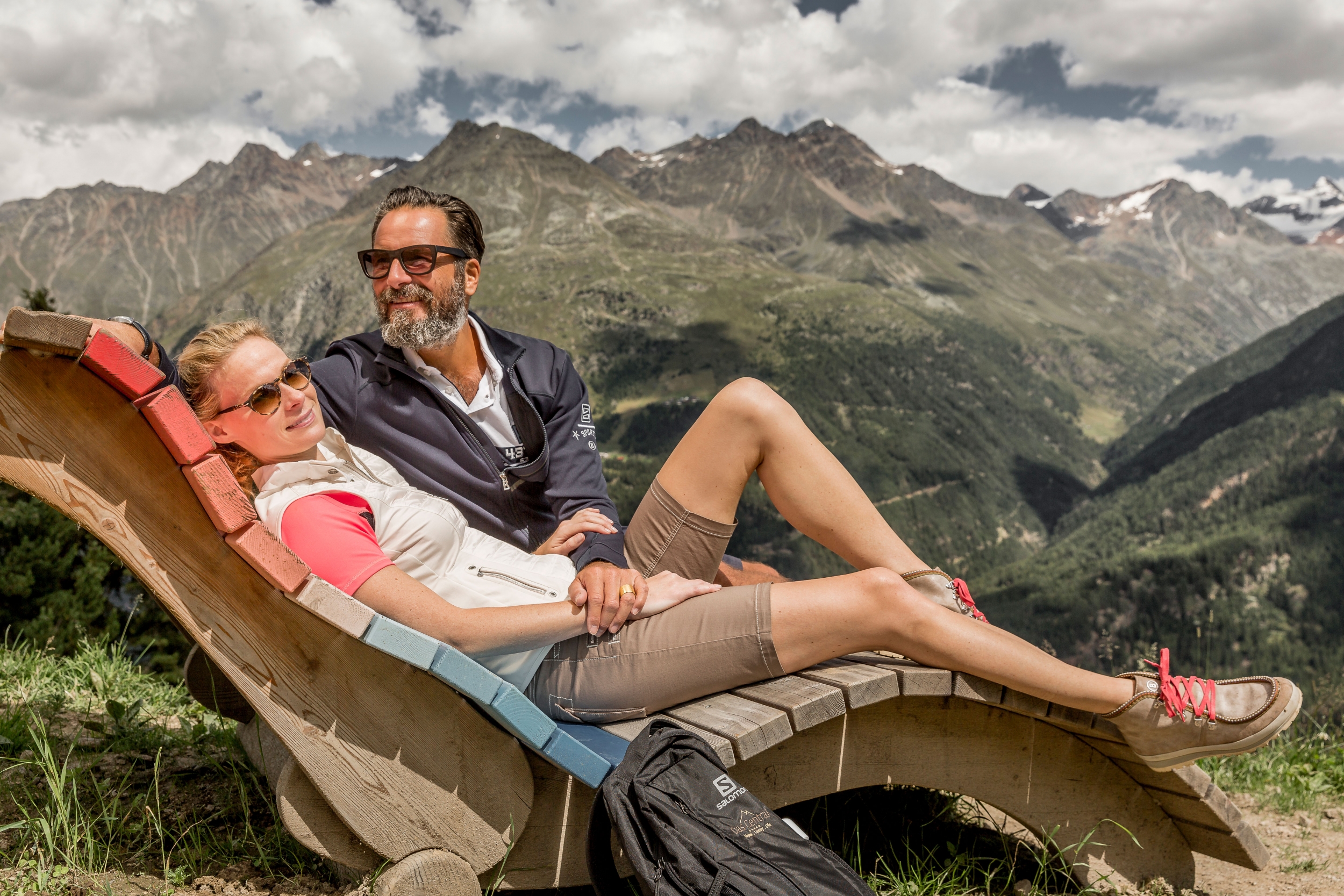 Magic fairy tale time
'Once upon a time ..:' a trail of enchantment waiting to be discovered on your hike. With scenery as beautiful as a picture book. The 'Zwergerlweg' (Toddlers Trail) is a fabulous fairy tale path promising stories that captivate. Once you begin to explore it takes you into another world. There are adventurous games for curious kids – and plenty of time for the parents to grab a well-deserved break.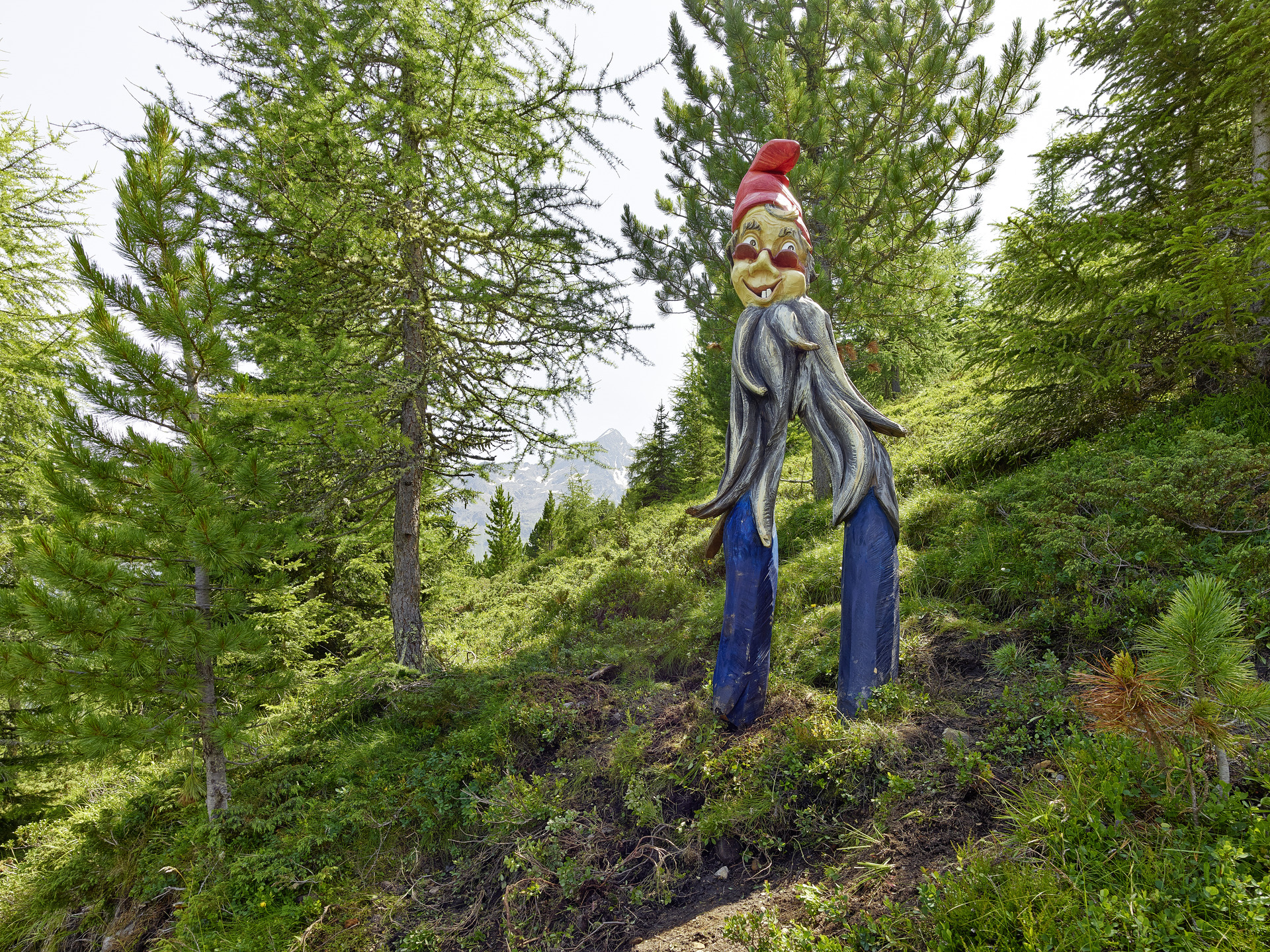 Time for the element water
Five Lakes. One challenge. To conquer the 10 km lake trail you will need mountaineering skills, surefootedness and stamina. The hike will take you past the Rotkoglhütte tavern up to the Giggijochbahn mountain station. The scenic trail then descends towards the five lakes: Lake Gaislachsee, Lake Petznersee, Tiefenbach water reservoir, Lake Schwarzsee and Rotkogl water reservoir. Hiking time: approx. 6 ½ hours.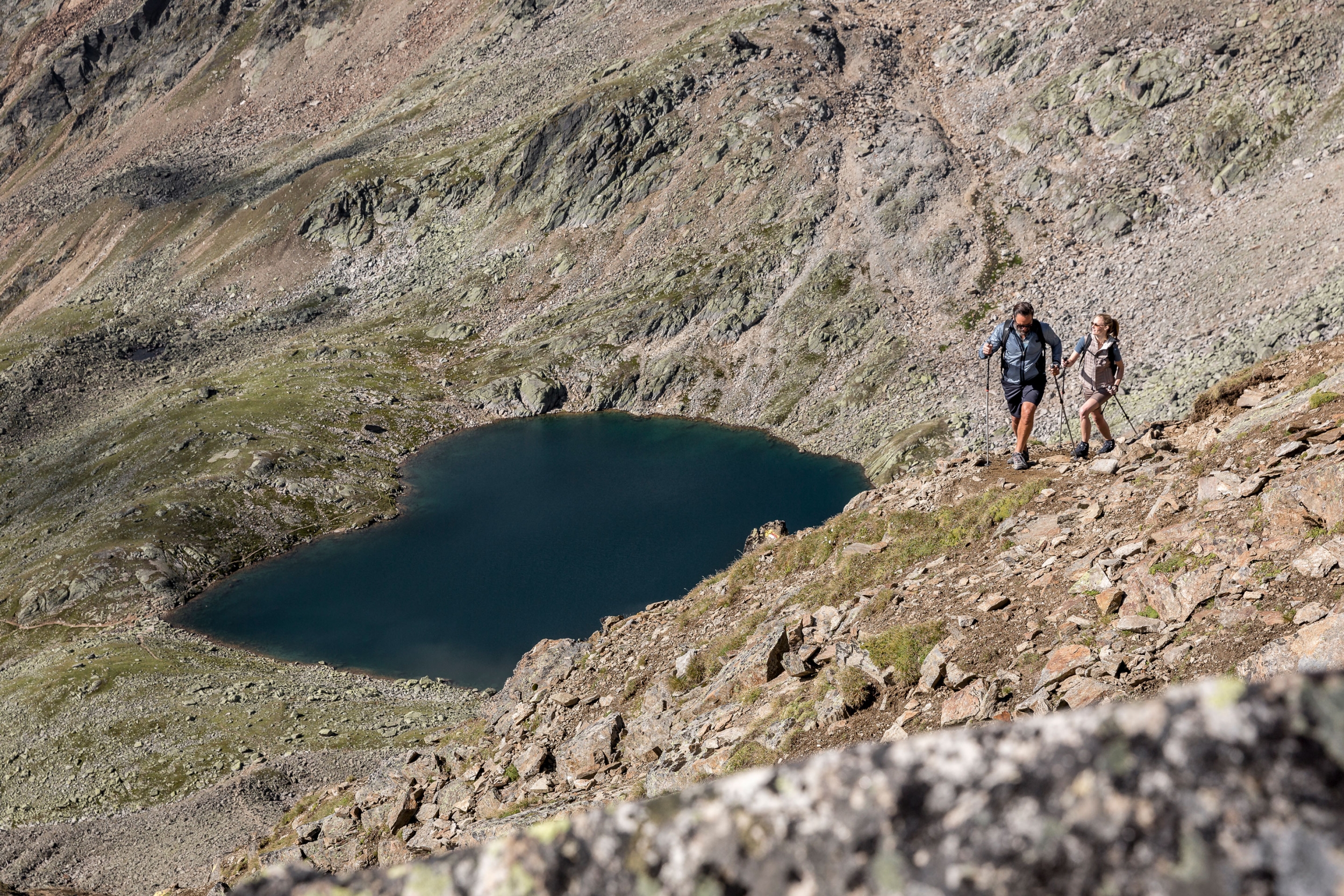 Family holiday in our 5* hotel in Tyrol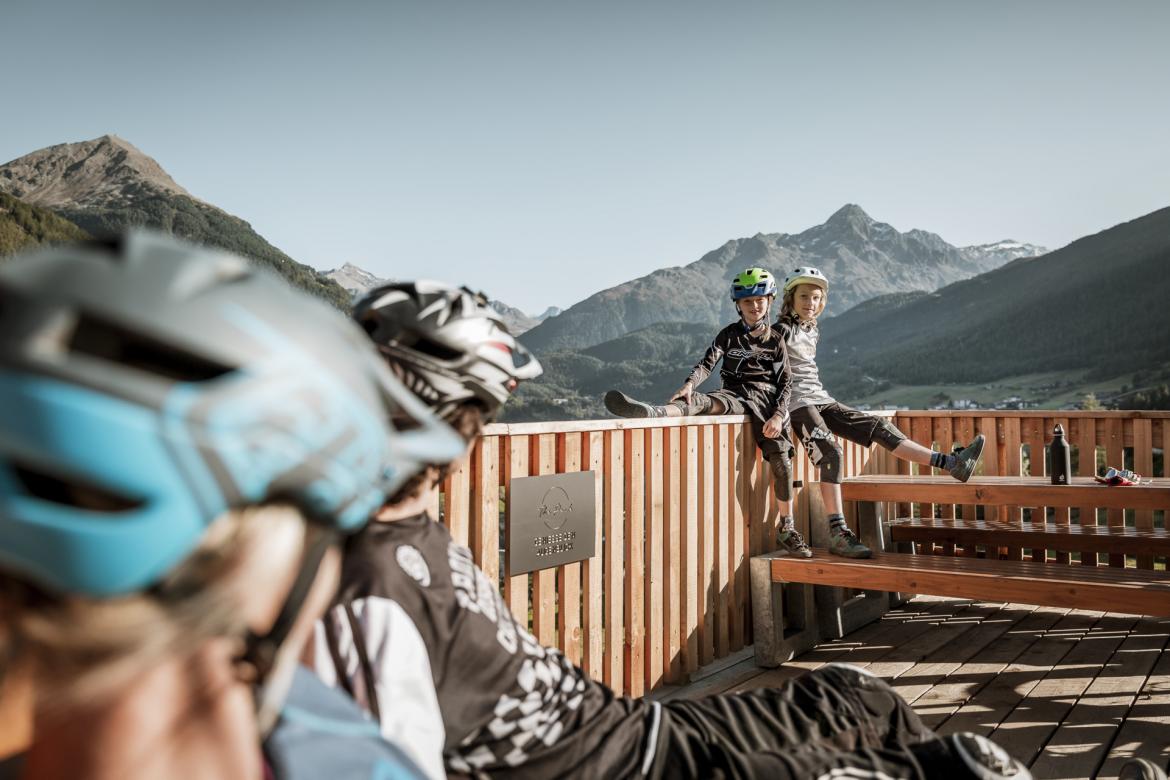 02.07.2023 - 17.09.2023
Family Advantage Weeks
5 to 9 nights
Spend relaxing days with the family with us in Sölden
Numerous goodies for our little guests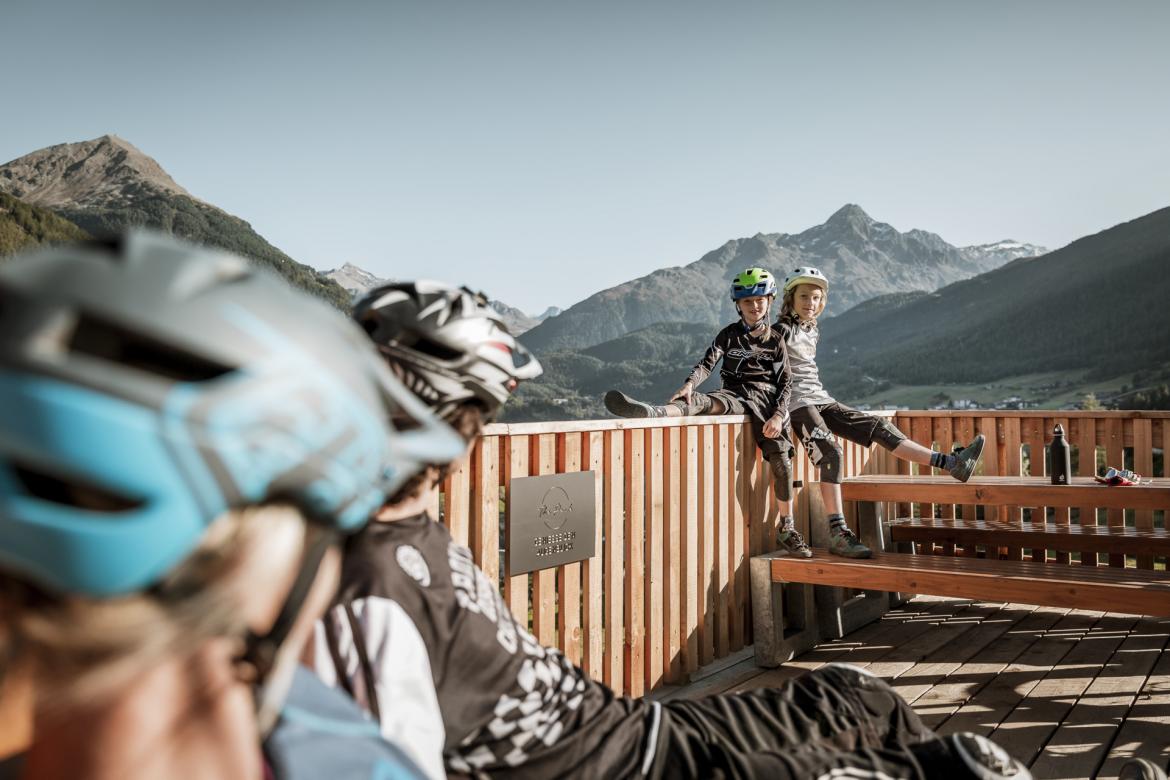 02.07.2023 - 17.09.2023
Family Advantage Weeks
5 to 9 nights
Spend relaxing days with the family with us in Sölden
Numerous goodies for our little guests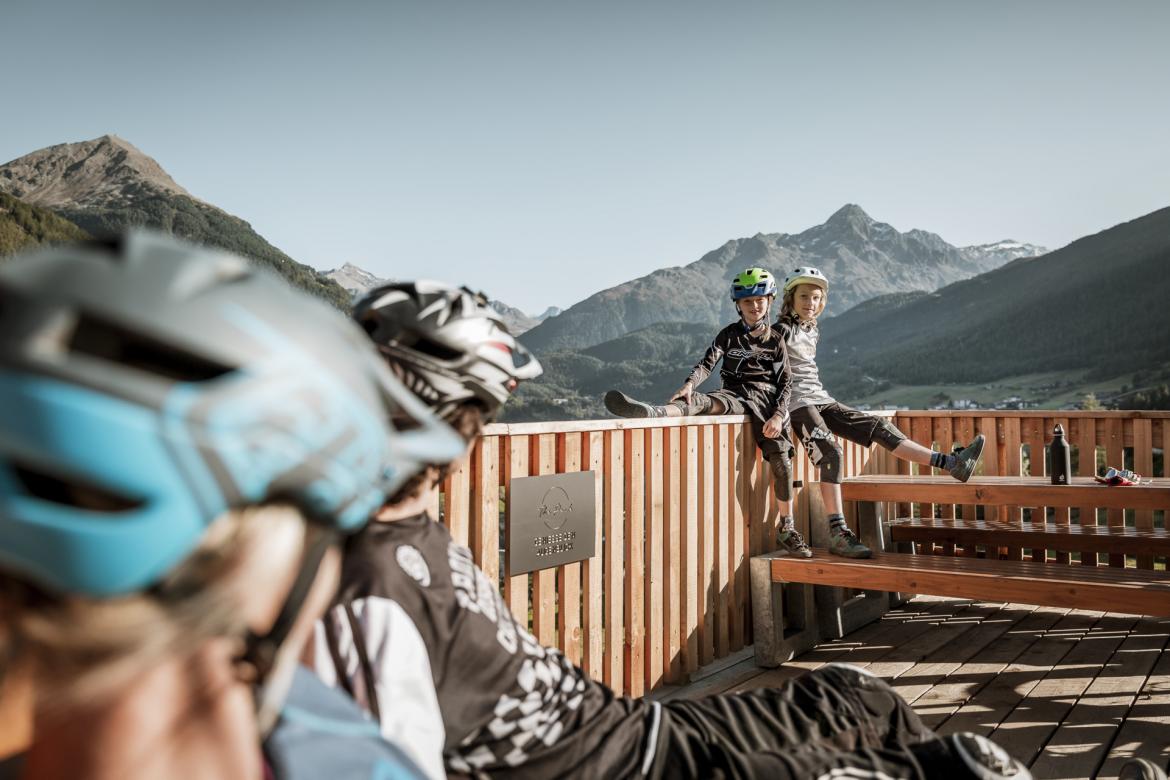 02.07.2023 - 17.09.2023
Family Advantage Weeks
5 to 9 nights
Spend relaxing days with the family with us in Sölden
Numerous goodies for our little guests
Adventure, fun & delightful cuisine
Alpine meadows: A world of adventure
Almzeit is time for the family. A time for laughter. A time to be happy. To ensure this, each alpine hut on the trail has interactive games, wonderful attractions and special events such as animal time and music time. Highlights include history lessons, the XXL telescope, the giant bass, Tyrol's largest mineral museum, the petting zoo and the many unique events.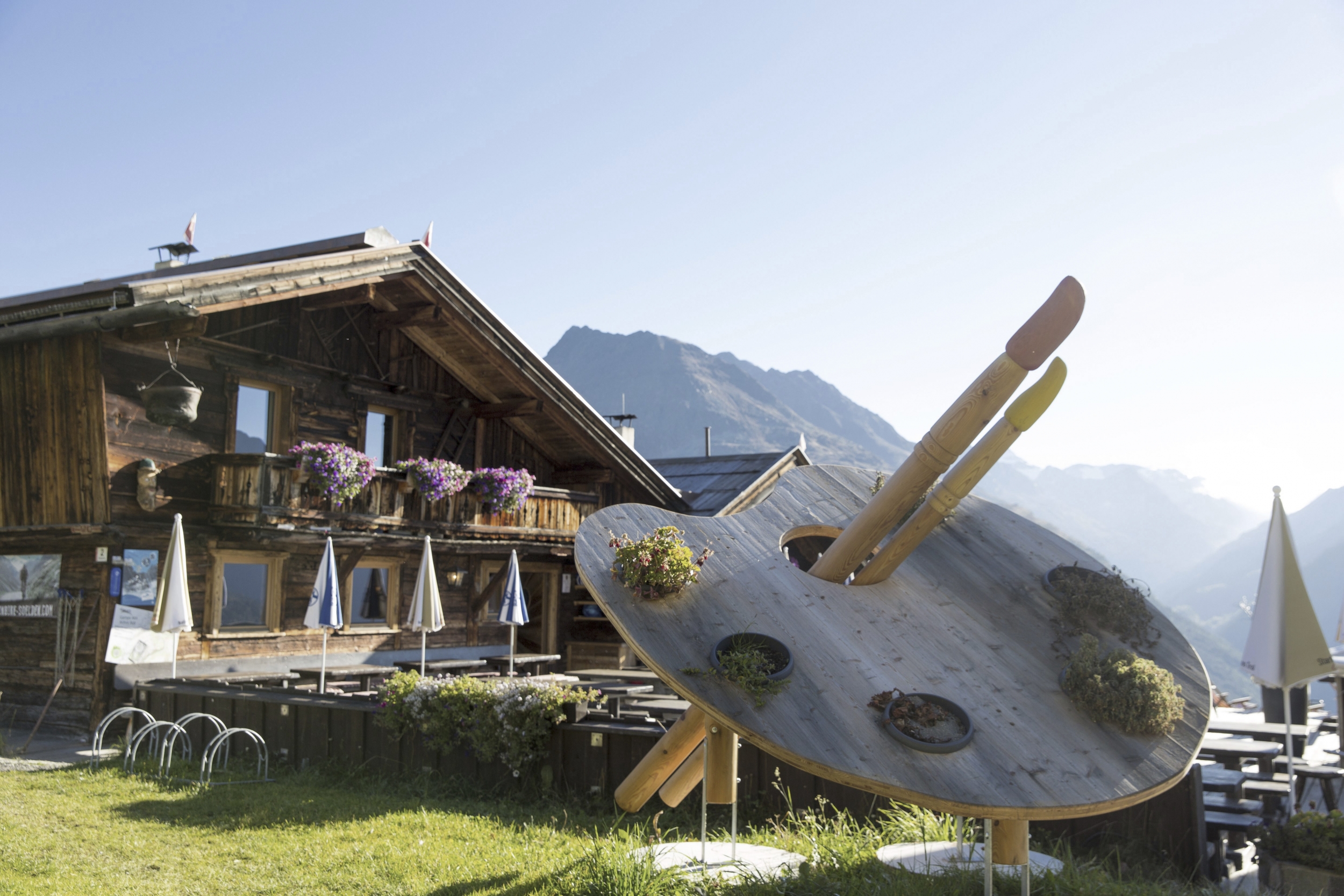 Rest, relaxation and recovery
Forest area
He who listens to peace and tranquillity, speaks with the nature. Chirping, twittering, splashing. Whispers in the mystical silence. Lured along a gentle brook and up the Mooser Steg Trail to steep rocky slopes. Impressive rockslide forests and the Gasthof Moosalm inn at 1,500 m above sea level with its breathtaking views and hearty "marend" or lunch complete the expedition of the senses. Another highlight is the Waalweg Mooserstegle, reminding of our ancestors who knew very well how to protect nature and how to take advantage of the natural elements.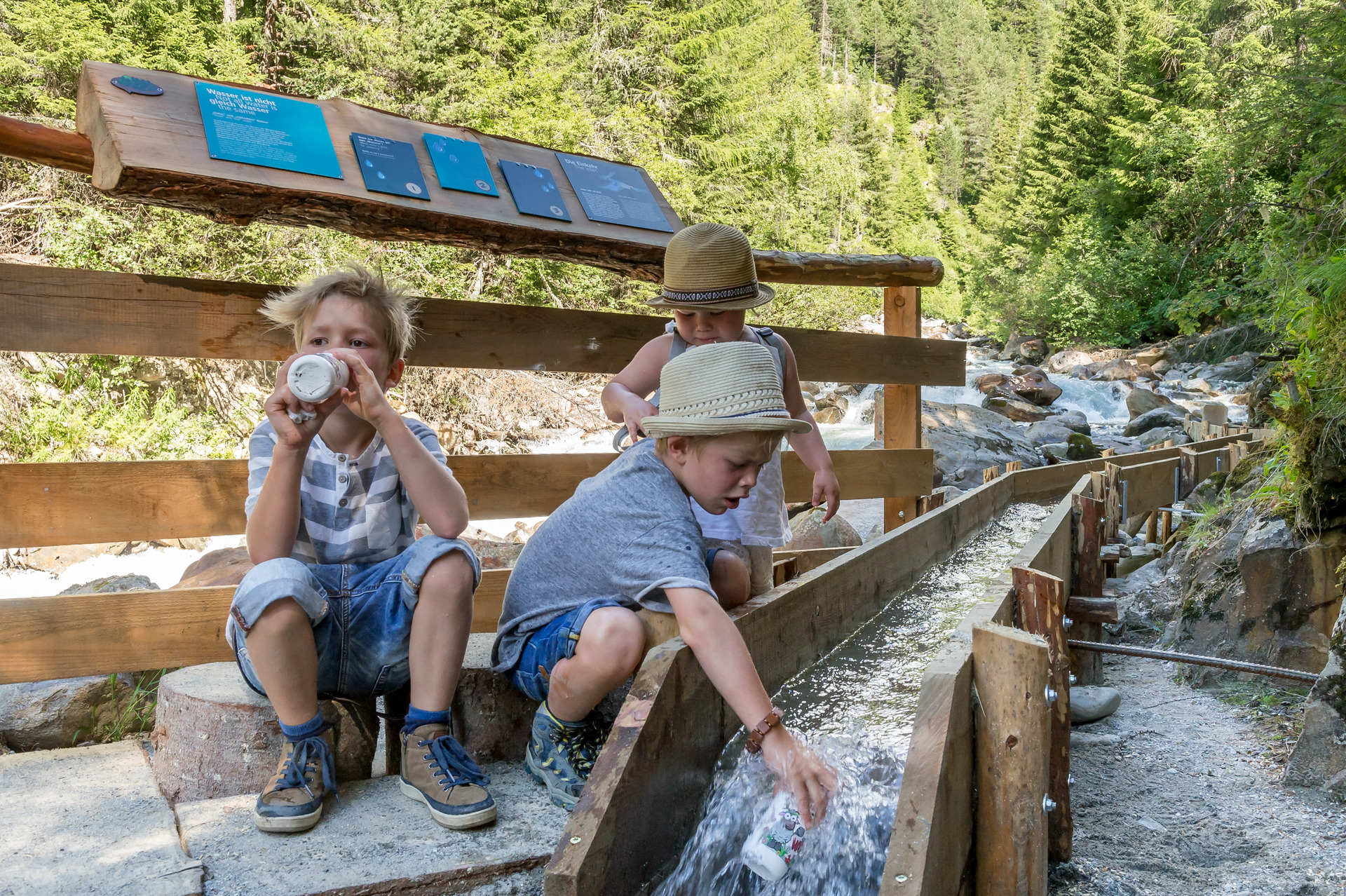 Pasture land area
Summer home for sheep, goats and cows and a wellbeing destination for nature lovers. The gentle alpine pastures and meadows are full of so much life that just one hike through their fields evokes a whole new feeling. And the alpine inns in the Oetztal valley invite you to stop and sample authentic Tyrolean cuisine: delicious homemade butter, creamy yogurt and spicy cheese. The local taverns Stallwies Alm, Kleble Alm and Brunnenberg Alm warmly welcome you.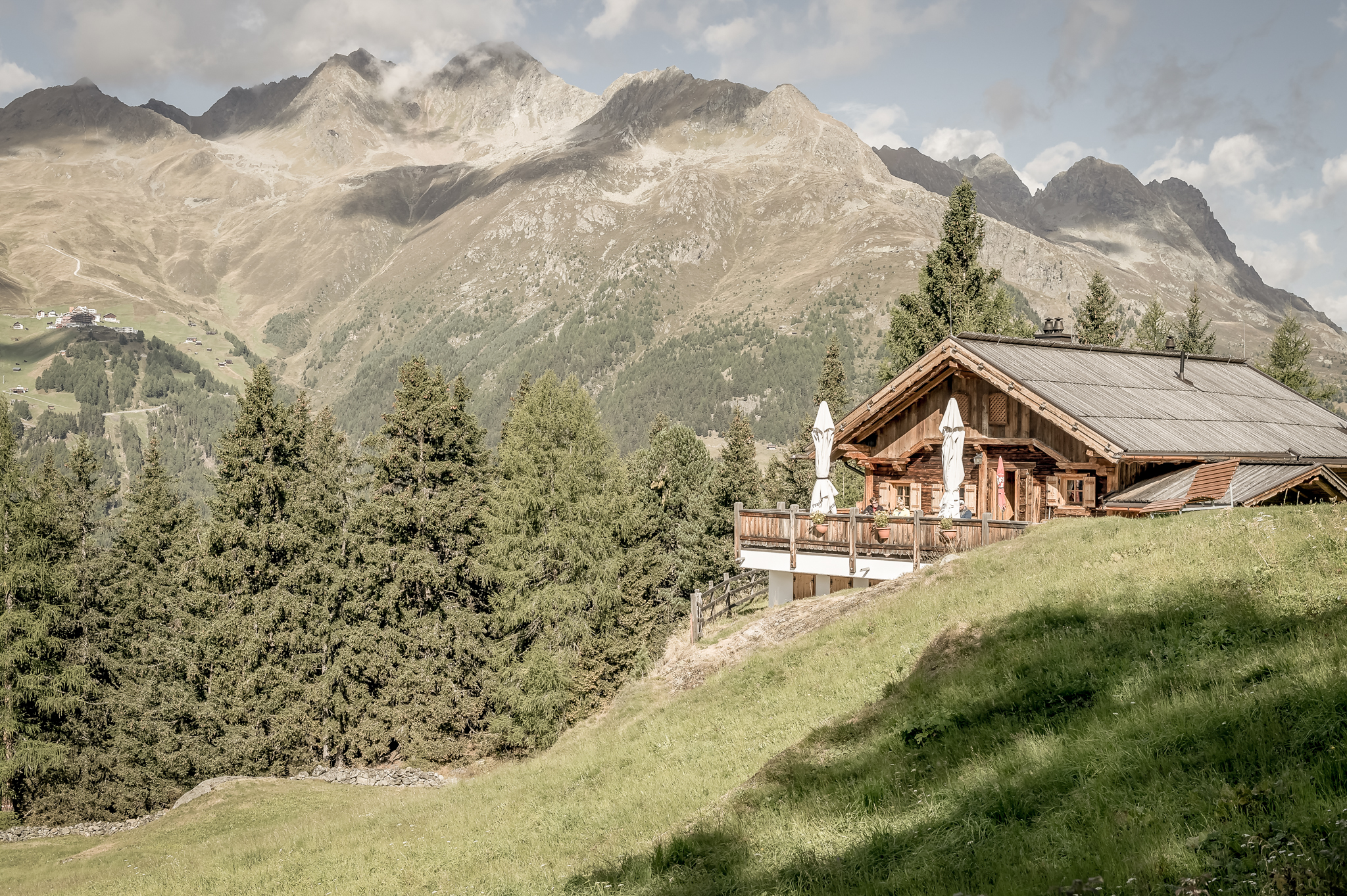 Alpine area
Noble ibexes. Jackdaws. Chamois. In the rough rocky world high above the treeline, the Alps shine in all their glory. Everything exudes the indomitable power of nature.*This resilience gives life to the *flora and fauna at this altitude. Robust, steadfast and almost surreal beauty. Hikers exploring high altitudes can stop in at the Hildesheimer hut at 2,899 m or the Brunnenkogelhaus at 2,738 m above sea level.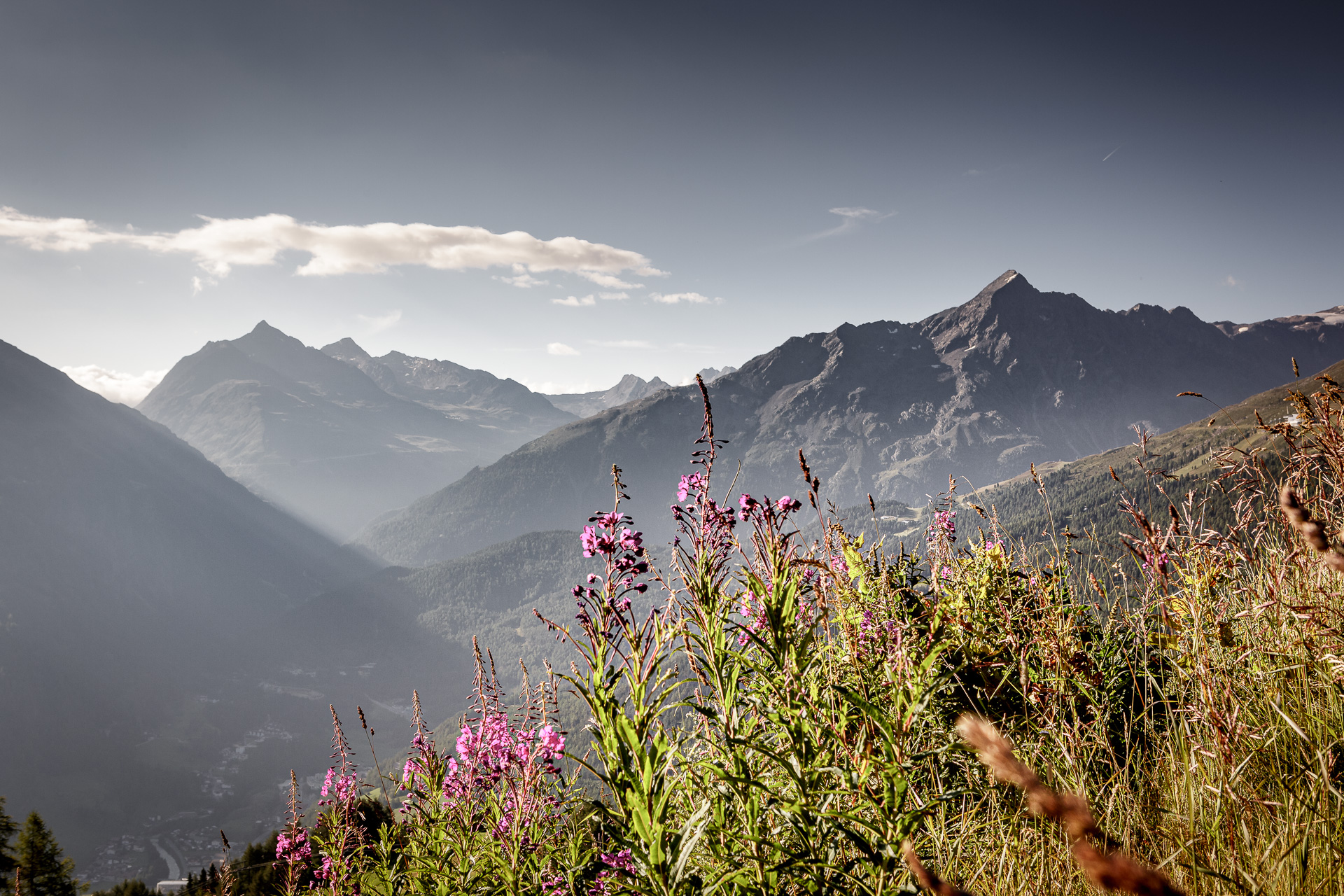 Further highlights in summer ...