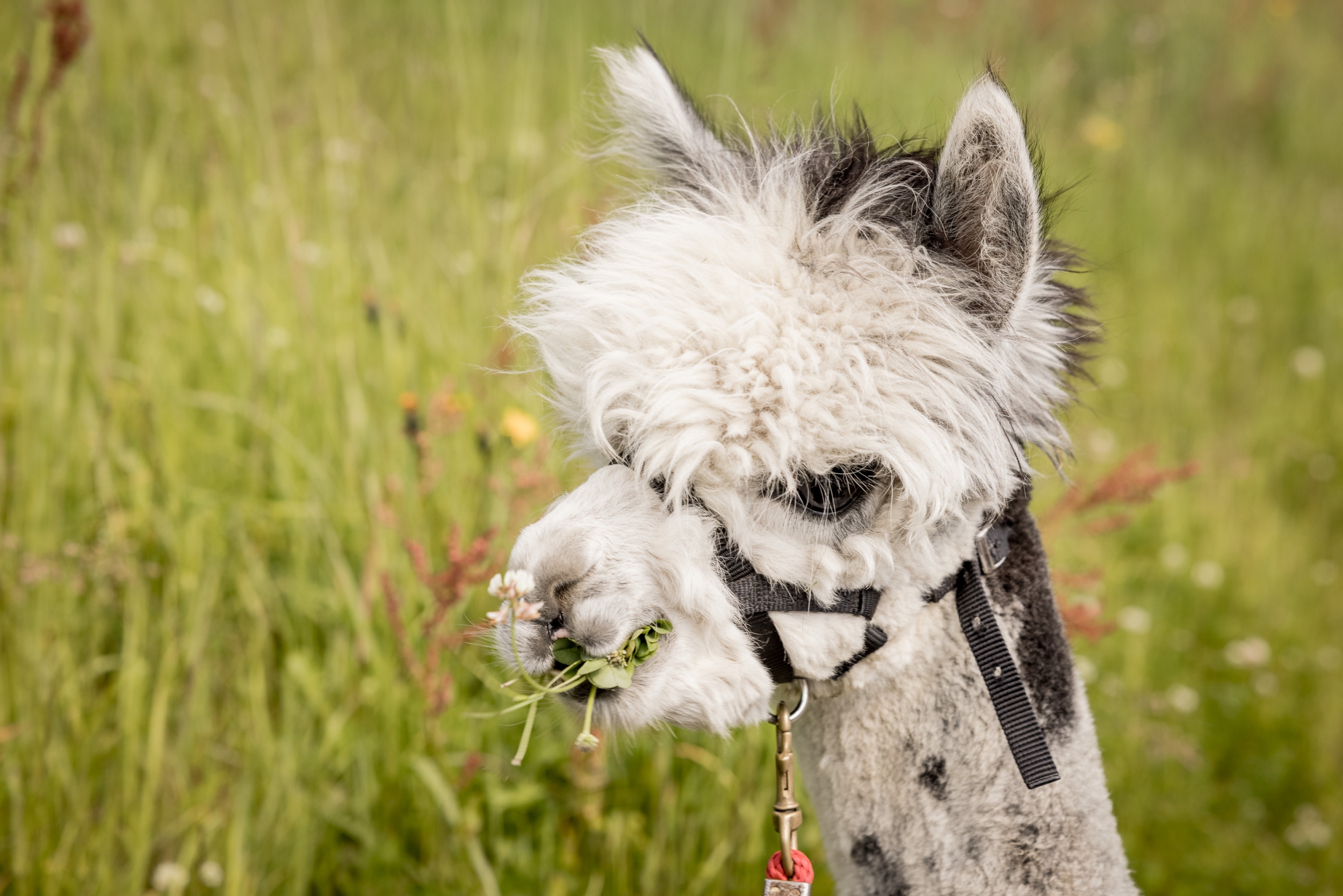 A close encounter with fluffy alpacas on your holiday in Sölden
An alpaca hike in Sölden is more than a mere hike. It is both inspiration and relaxation. Besides that, you will discover the beauty of the Ötztal mountains.
Alpacas - for our soul
Alpacas have an excellent sense of their environment and a particular charm. They are amusing and kind-hearted at the same time. They react immediately to stress and hectic situations with their body tension and manage to get rid of them just as quickly, thanks to their calm and relaxed manner. If you want to learn more about these animals and experience them first-hand, we offer weekly alpaca walks at the 5-star hotel Das Central in Sölden. On a guided tour of Caroline Santer's Brandlehof farm, you will learn about alpaca breeding and keeping.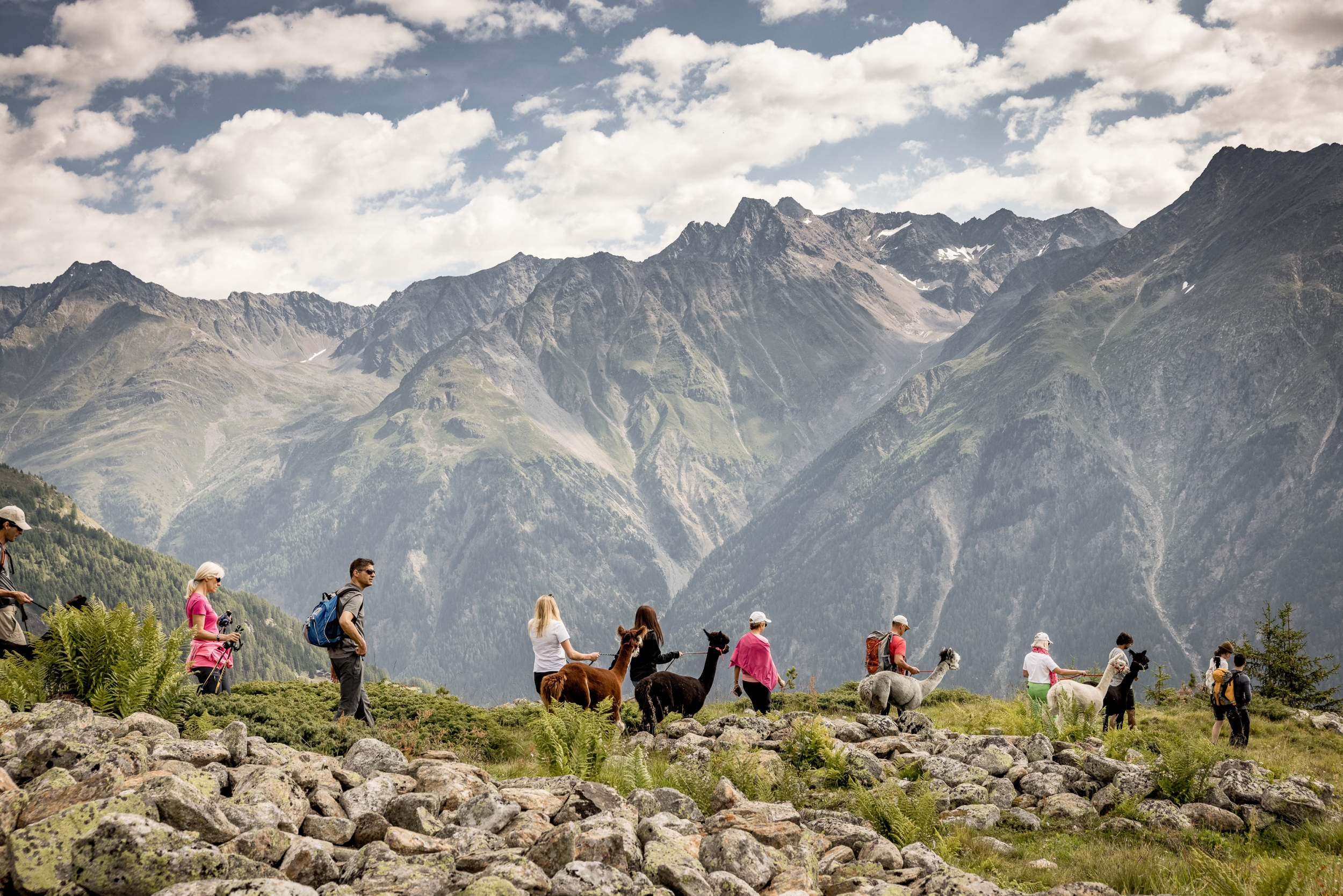 Guided alpaca hike as part of the activity programme
As part of our weekly activity programme, we offer guided alpaca hikes to our guests – in summer as well as winter. Set out on a relaxing 2-hour hike along the panorama trail with our alpacas. A holiday experience you should not miss.


COSTS: € 30,00 adults / € 15,00 accompanying person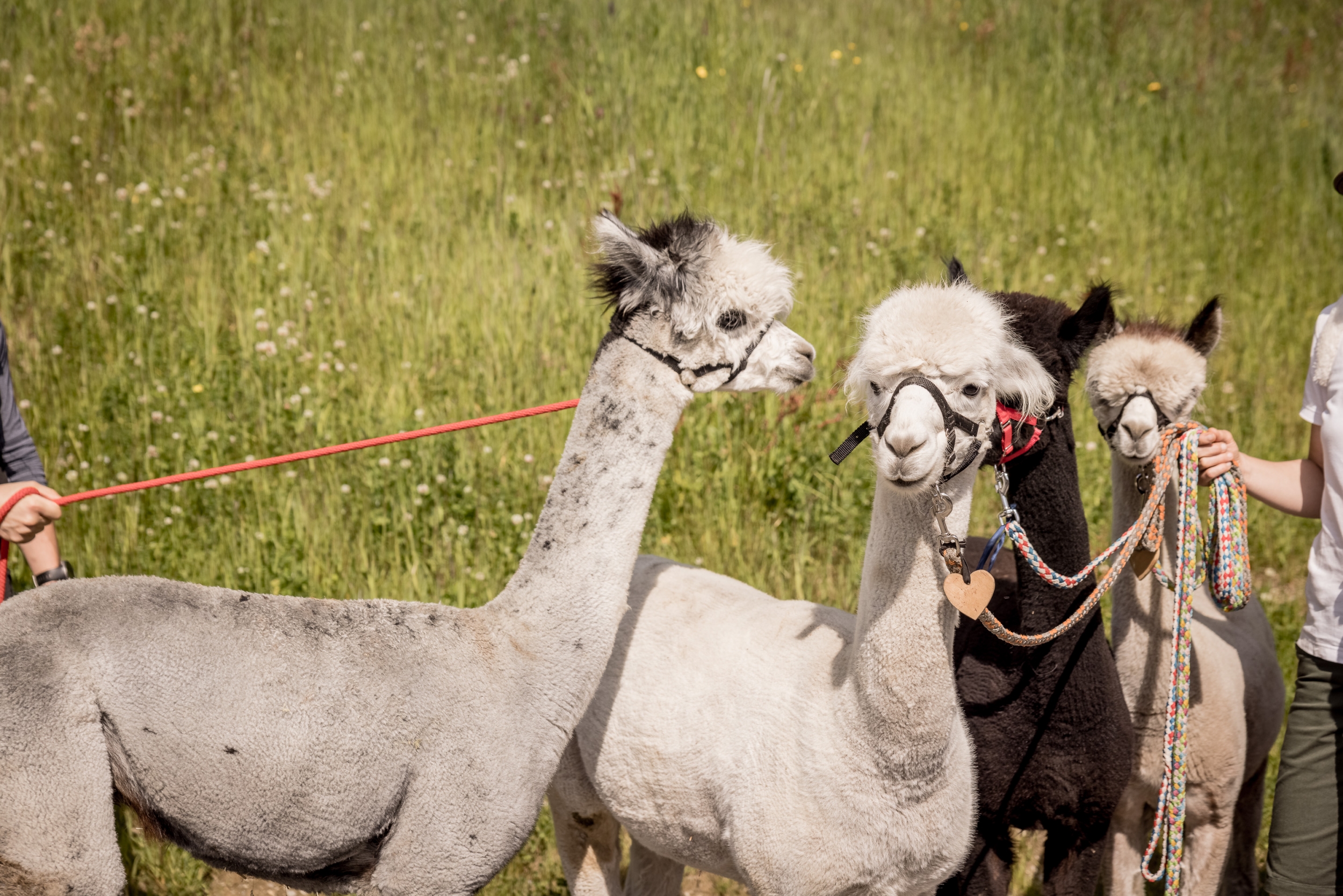 Good to know
A hike with alpacas requires time and patience. The animals are very relaxed, and this also affects their daily rhythm. If they are hungry, you may find yourself watching them eat for a few minutes.
Alpacas are sensitive to their environment. They are herd animals, but they also tend to run away, especially if you scare them. Therefore, it is essential to establish contact with them right from the start to gain their trust. You will soon realise how the animals' calmness gets transferred to yourself. The leash appears to be weightless, and the hike takes you into a meditative state of mind.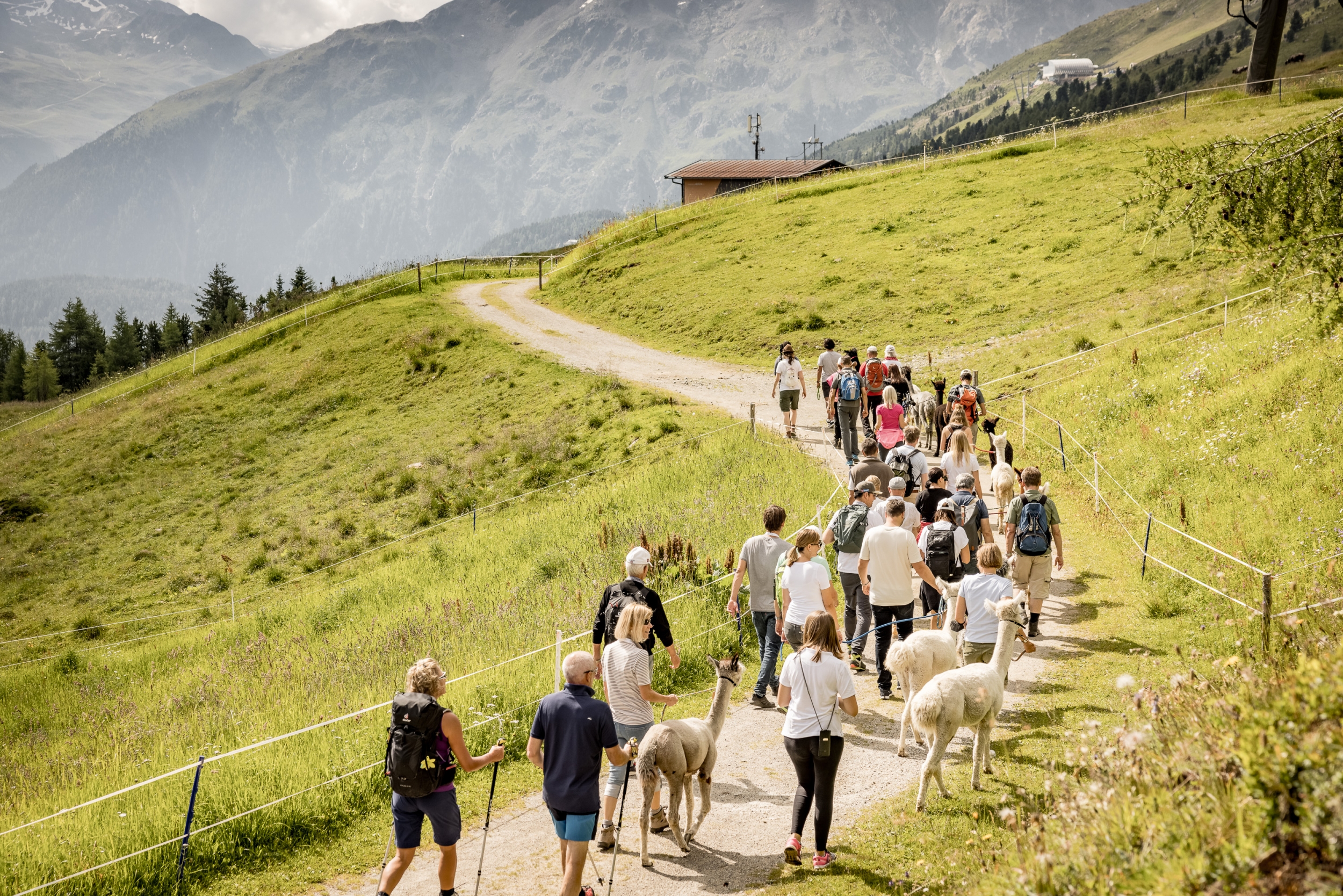 Holidays in our luxury hotel in Austria
Further highlights in summer