Controlled craziness par excellence
Area 47 snow park in Sölden
Concentration meets technique. Daring meets the professional snow elements & jibs. And creativity holds no bounds. That is freestyle in the snow park in the Ötztal. A top spot for funky stunts.
One run – all disciplines
A kick – somewhere between piste and snow park. For all of you who want a bit of variety. Crazy fun, challenging jumps and plenty of surprises at 680 metres await those who celebrate winter fun far removed from the conventional.


The 8-seater Giggijoch chairlift takes daring ski artistes and snowboard acrobats directly to the entrance for the fun slope. The route is briefly checked and away you go. Into the valley via kickers, rails and other well-known elements from the snow park, boarder-cross and piste routes. Two tunnels and two waves for easy jumps also provide a bit of variety and incomparable skiing sensation, which might well turn out to be addictive. Right after the cool Rainbow Box you continue to the next steep bend. No time for snoozing. When the two big kickers at the end of the fun slope in the Ötztal have been mastered, you head back up again and the next run can begin!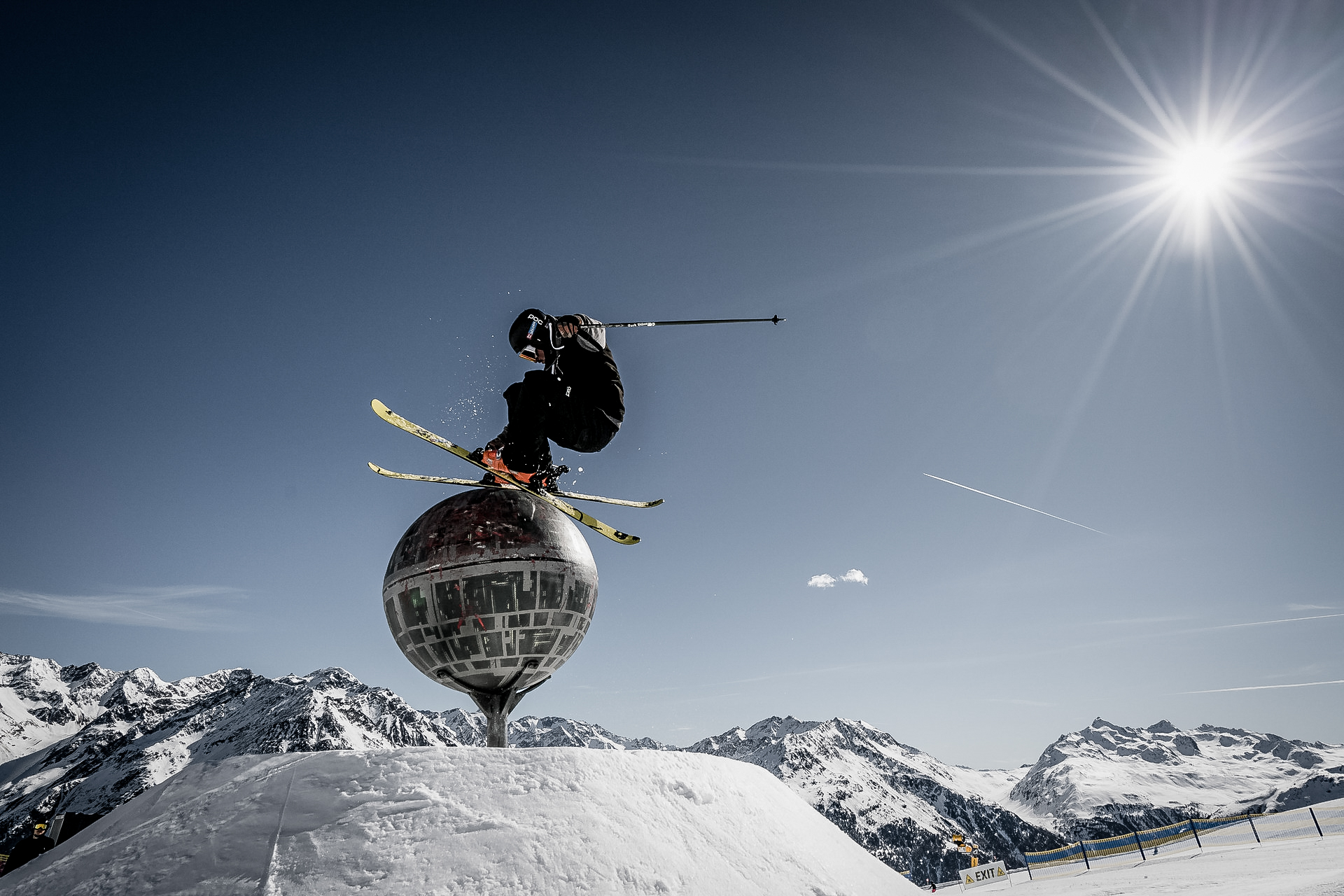 Park facts
Size: 6 hectares
Elevation: 2450 metres
Open: daily from 10.00 a.m. – 4.00 p.m.
Free use – at your own risk. FIS rues & Park rules apply.
Area 47 fun park in Sölden
Further highlights for your winter vacation