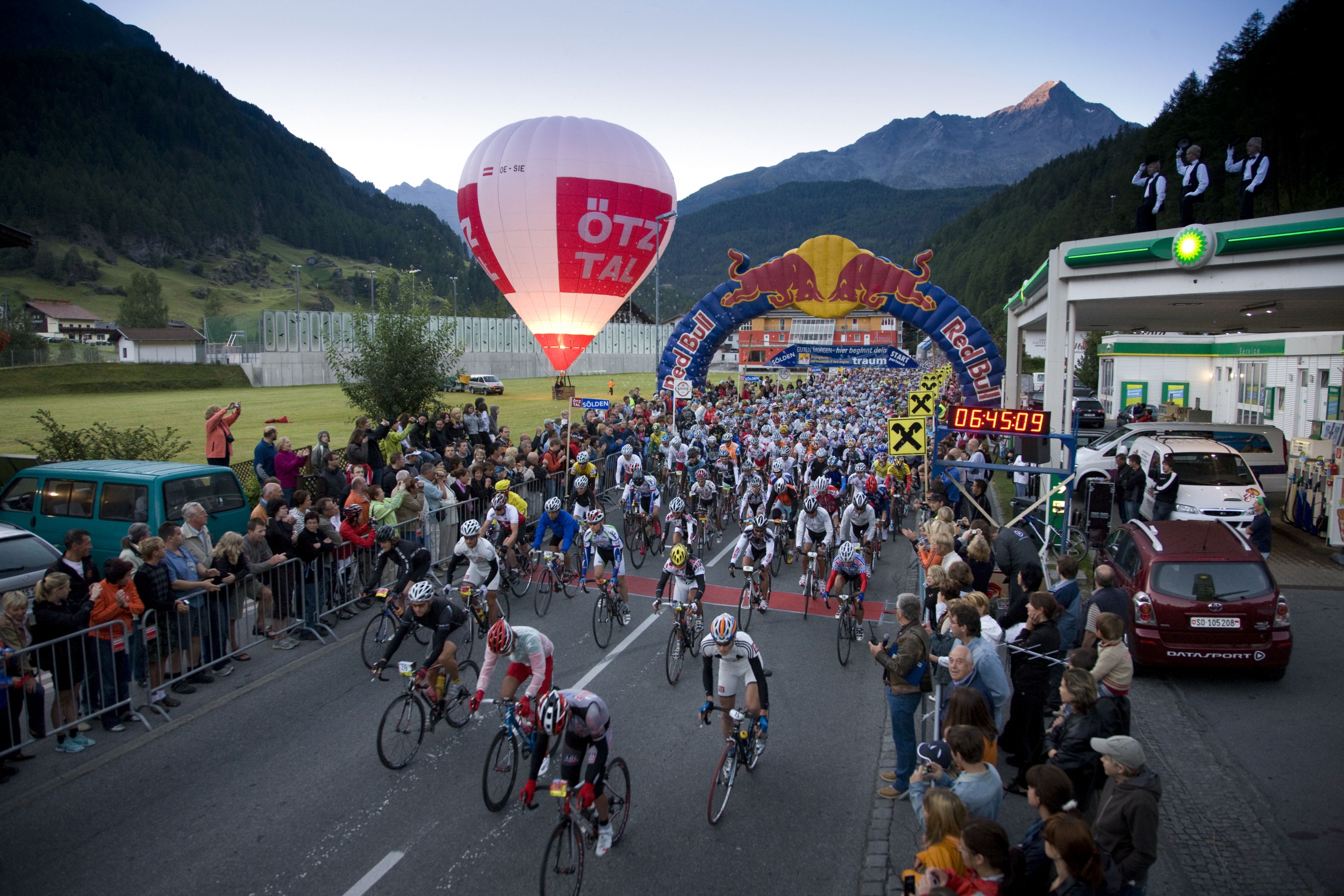 42nd Ötztal Cycling Marathon
Ötztal Cycle Marathon
on 9 July 2023 in Sölden
5,500 metres altitude. 227 kilometres. Tackling the Ötztal Cycle Marathon in Sölden means exploding your limits. Long-time legend and lifetime goal among the cycling scene, this event demands it all. Determination. Performance. And passion.
The epic Ötztaler
Whether it is as a feverish participant or jubilant fan – the Ötztal Cycle Marathon is an event which enjoys cult status and tradition. The conditions are much like the scenery itself – challenging and beyond comparison. When snow falls on the Timmelsjoch and the sun shines at the bottom of the valley, the Ötztal Cycle Marathon has many guises. The loveliest features are the winners here. It is not just about minutes and seconds. What counts here is where you have been equal to challenge and mastered the route.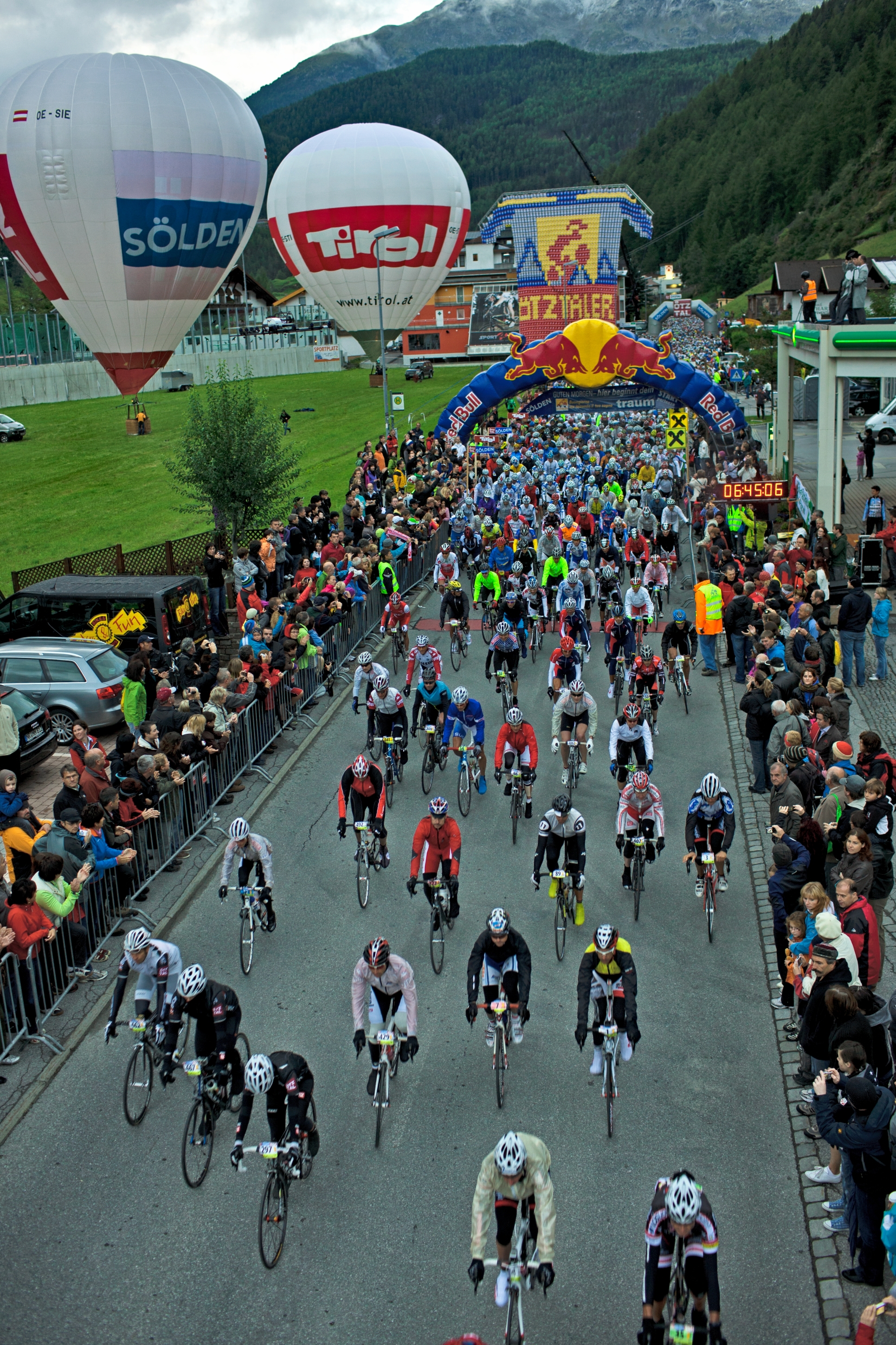 The route
Sölden (1,377 m) – Längenfeld – Umhausen – Oetz (820 m) – Kühtai (2,020 m) – Kematen (610 m) – Völs – Innsbruck (600 m) – Sonnenburgerhof – Schönberg – Matrei am Brenner – Steinach am Brenner – Gries a. Brenner – Brenner (1.´,377 m) – Sterzing – Jaufenpass (2,090 m) – St. Leonhard im Passeiertal – Timmelsjoch (2,509 m) – Sölden (1,377 m)
Scenic video of the route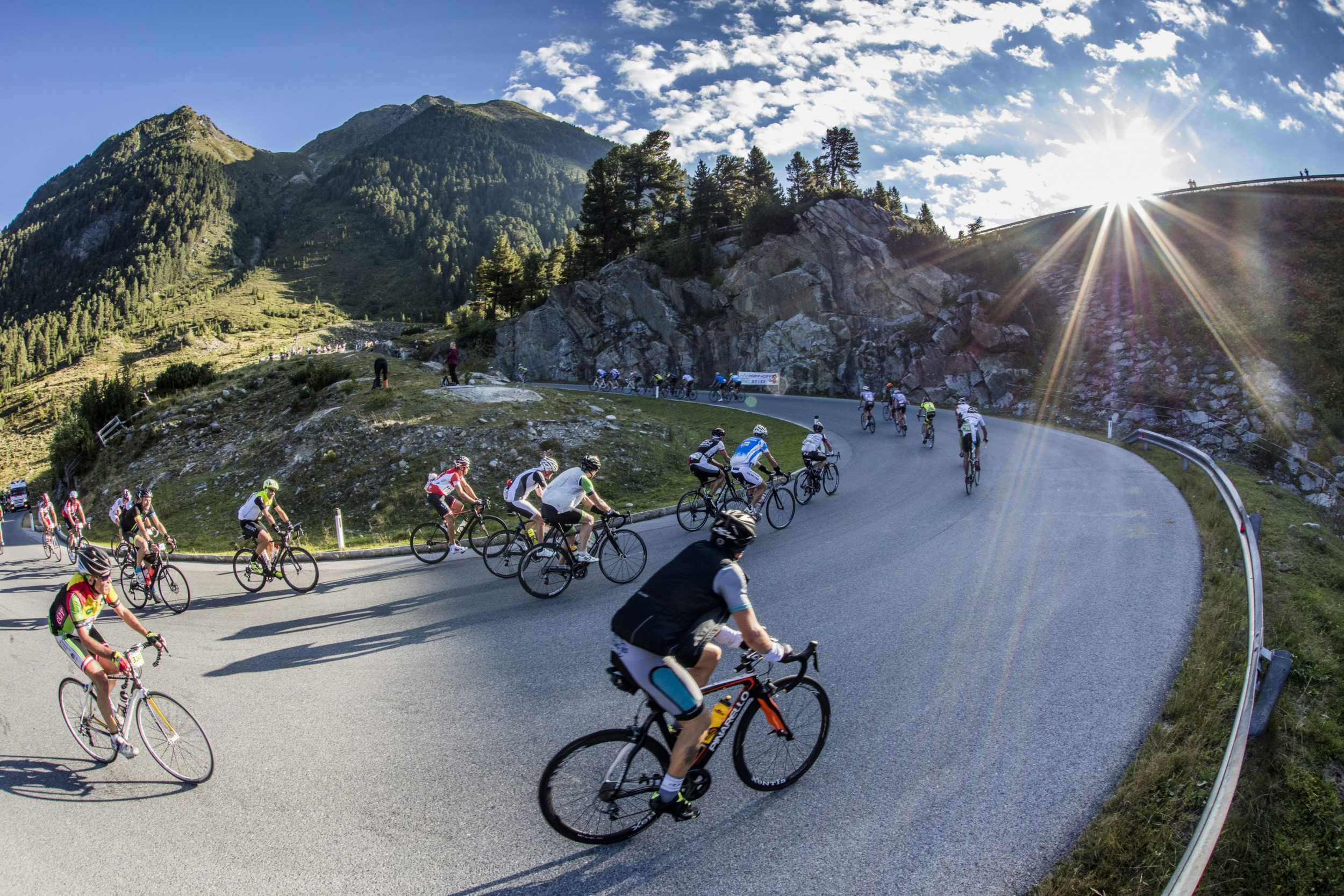 Throwback: Ötztal Cycling Marathon 2022
A starting slot at the legendary Ötztal Cycling Marathon is highly coveted. Over 16,000 cyclists registered in February 2022 to participate in one of the most challenging bike races in the Alps. This dream came true for 4,122 participants from almost 30 nations on 28.08.2022. At the 41st edition of the Ötztal Cycle Marathon, a Canadian won for the first time: with a time of 7:10.13 hours, 27-year-old Jack Burke reached the finish line first – to roaring applause from the more than 5,000 spectators. Catherine Rossmann from Germany triumphed in the women's race.
Your 5-star hotel at the Ötztal Cycle Marathon
Are you up for this challenge, too? Then top off your challenge with a stay in our 5* hotel Das Central, which is just a few minutes walk from the start & finish area. We provide the best conditions for your successful participation in the Ötztal Cycle Marathon – both during preparation and after the race has finished!
Enquire now