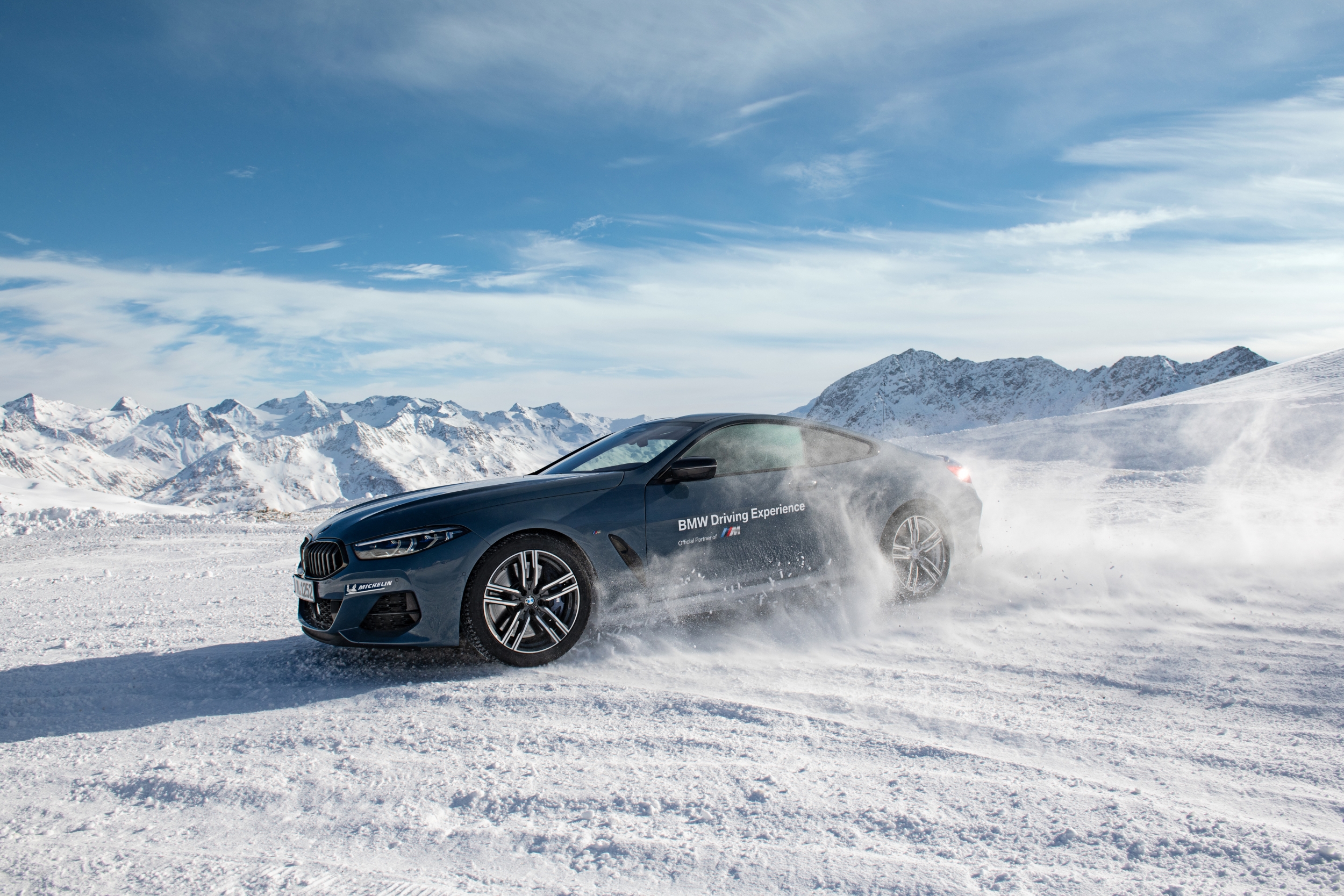 Pure driving experience in Sölden
The BMW M Driving Experience is the perfect combination of safety training and incomparable driving fun in Sölden, the highest winter training ground in the world. High-performance BMW models, professional instructors and varied practice routes provide ideal conditions for optimising your driving technique in the cold season. Perfect training on snow-covered pistes, narrow mountain pass roads and primed open spaces – before the divine backdrop of the Ötztal Alpine world.
BMW Snow Training
Experience exclusive days of pure driving pleasure on the glacier together with BMW and our 5-star Hotel Das Central in Sölden. Secure one of the last available places for this winter today:


1 or 2 nights in the 5* Hotel Das Central in Sölden (upgrade to Snow Training Plus possible).
Full board: delicacies from the awarded kitchen
Theory of winter driving dynamics
Training with current BMW and BMW M models
Practical driving exercises at the world's highest driving training centre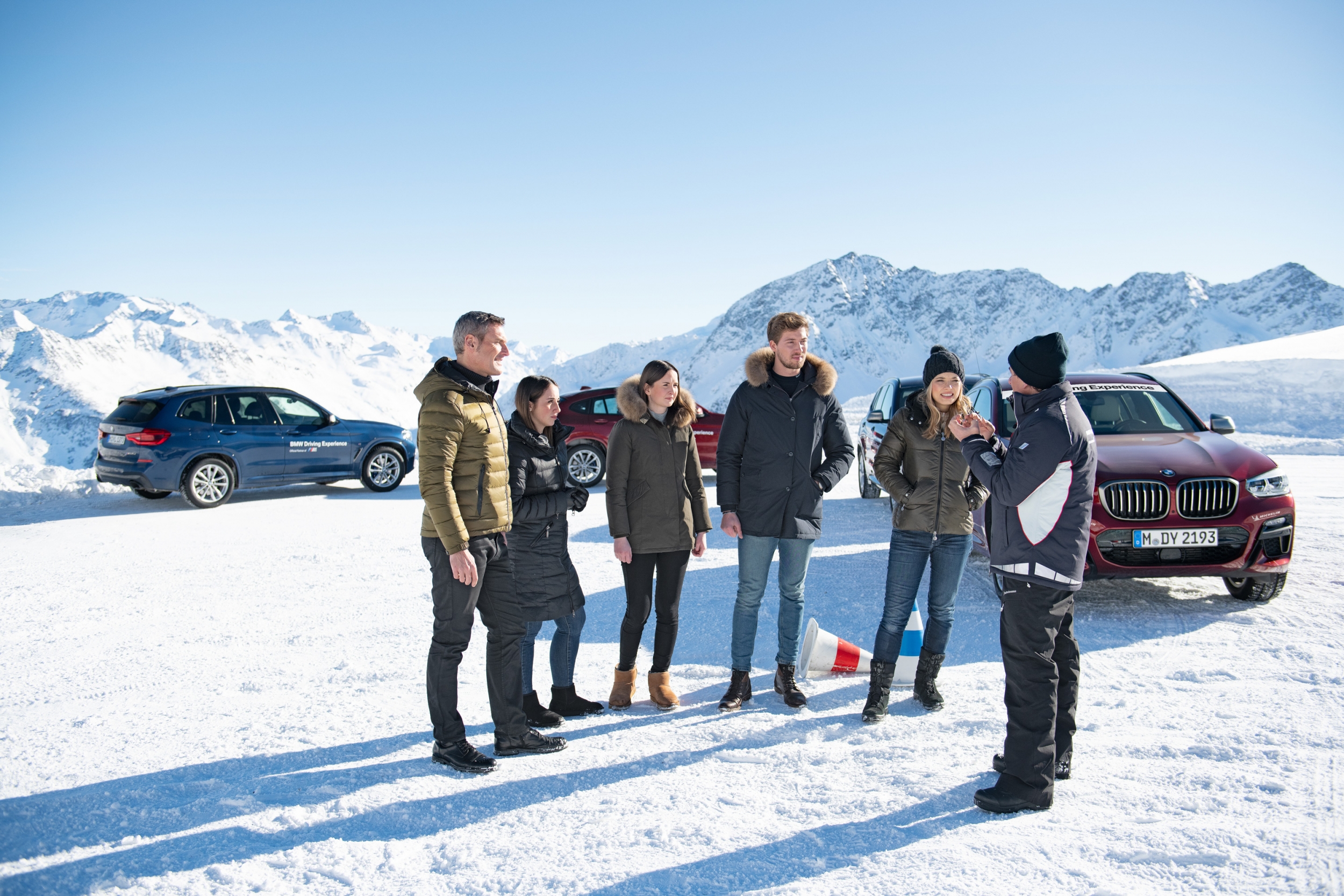 BMW Snow Training in Sölden
Vehicles with spike tyres
40 years of partnership with BMW
BMW M Driving Experience in Sölden
Steep, snow-covered mountain roads. Not a terrain that drivers are normally looking for. It is completely different for drivers participating in the BMW Driving Experience in Sölden. On the challenging surface, they learn to drive with foresight and control their vehicle even in extreme situations. Former police officer and later head of BMW driver training courses, Josef W. Bücherl, brought the successful format to the Ötztal.
Sölden as the perfect training base
Josef W. Bücherl had a similar experience in the early 1990s as a location scout for film sets. His mission? To find a suitable area for the winter units of the BMW driver training courses. The Bavarian and his colleagues from BMW found what they were looking for in the Ötztal. "We were incredibly lucky to find exactly what we were looking for," says Bücherl.
Ideal terrain for man and machine
In addition to an area predestined for drifts and slides in the municipality of Längenfeld, the routes and practice areas in the glacial ski region were particularly impressive. This makes it the world's highest driving training centre. The ascent from Sölden on the 13 km long glacier road with an average gradient of 11% up to the highest point of 2,830 m is a truly special experience. The appeal of the highest alpine road in the Eastern Alps is also shown by the fact that James Bond director Sam Mendes used it as a setting for a wild chase scene in "Spectre".
"The BMW M GmbH and the Hotel Central share a long-standing relationship of collaboration and trust."
Markus Flasch
Former Management BMW M GMBH
"The hotel meets our needs in all areas. It pairs exclusivity with a feel-good atmosphere that is relatively rare in other establishments."
Josef Bücherl
Instructor BMW M GMBH
"The BMW M GmbH and the Hotel Central share a long-standing relationship of collaboration and trust."
Markus Flasch
Former Management BMW M GMBH
"The hotel meets our needs in all areas. It pairs exclusivity with a feel-good atmosphere that is relatively rare in other establishments."
Josef Bücherl
Instructor BMW M GMBH
"The BMW M GmbH and the Hotel Central share a long-standing relationship of collaboration and trust."
Markus Flasch
Former Management BMW M GMBH
"The hotel meets our needs in all areas. It pairs exclusivity with a feel-good atmosphere that is relatively rare in other establishments."
Josef Bücherl
Instructor BMW M GMBH