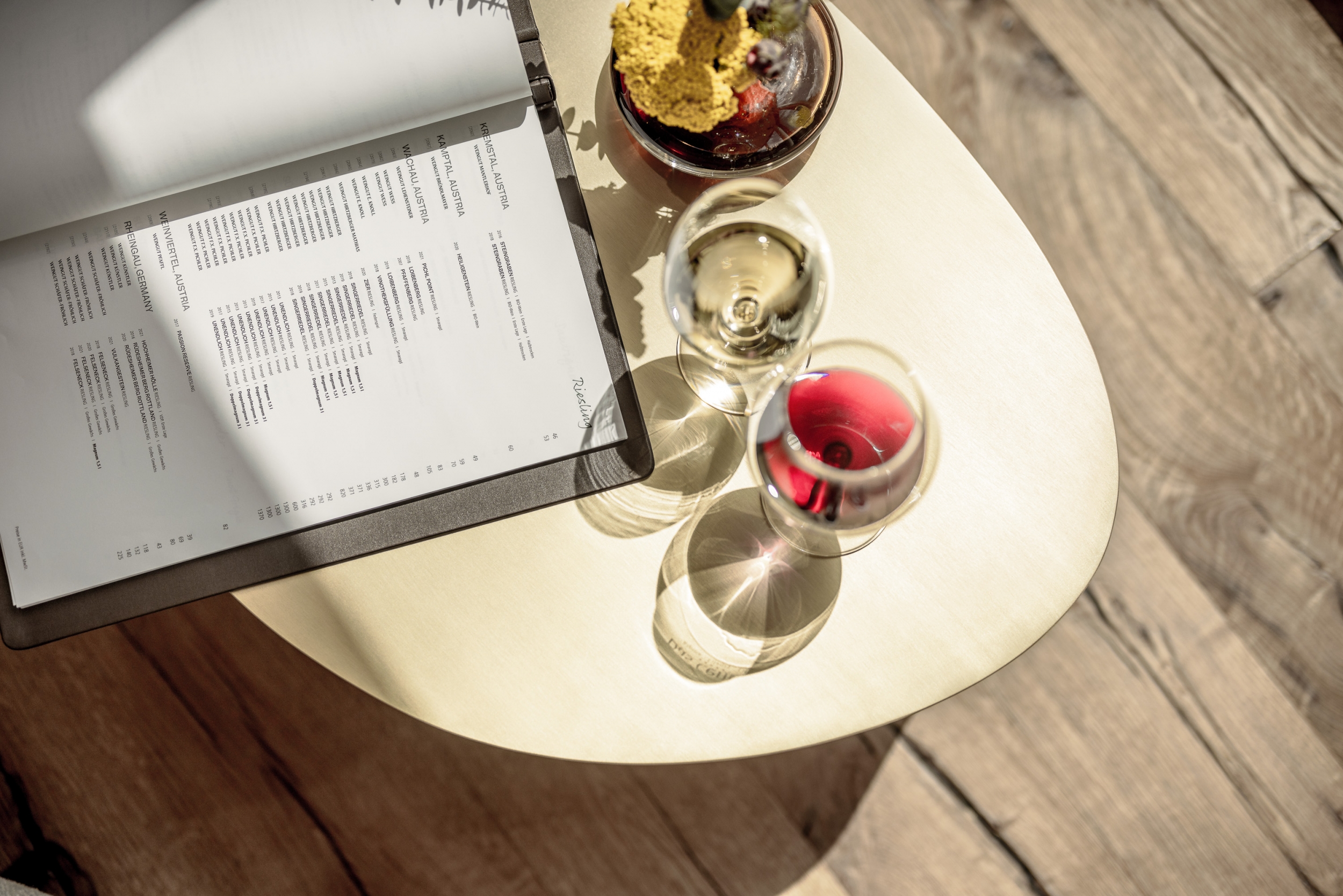 Something precious for wine connoisseurs
Interview with Maître d'hôtel Martin Sperdin
The wine cellar of the wine hotel Das Central in Sölden holds over 30,000 bottles. The keeper of this treasure is Martin Sperdin. With expertise, sensitivity and unwavering passion, the sommelier has shaped the wine culture in Das Central for over two decades. In this interview, he discusses everything from his beginnings right through his desire to expand.
How does one manage to build a wine cellar on this scale?
MS: The idea came from the hotel director at the time, Gottlieb Waschl, who also covered the first major requirements. As we were determined to have the best wine list, we then had to taste an insane amount of wine. One autumn, we tried 120 different Grüner Veltliners and selected 10 of them for the wine list. Over the years, we've remained loyal to the tried-and-true winemakers.


Do you also follow trends?
MS: We have lost our penchant for putting wines from Australia, Chile and California on the menu. To really cover a region, we would need up to 20 different wineries. That is why we are now consciously focusing on Europe. Regional wines, e.g. from South Tyrol, are also in high demand.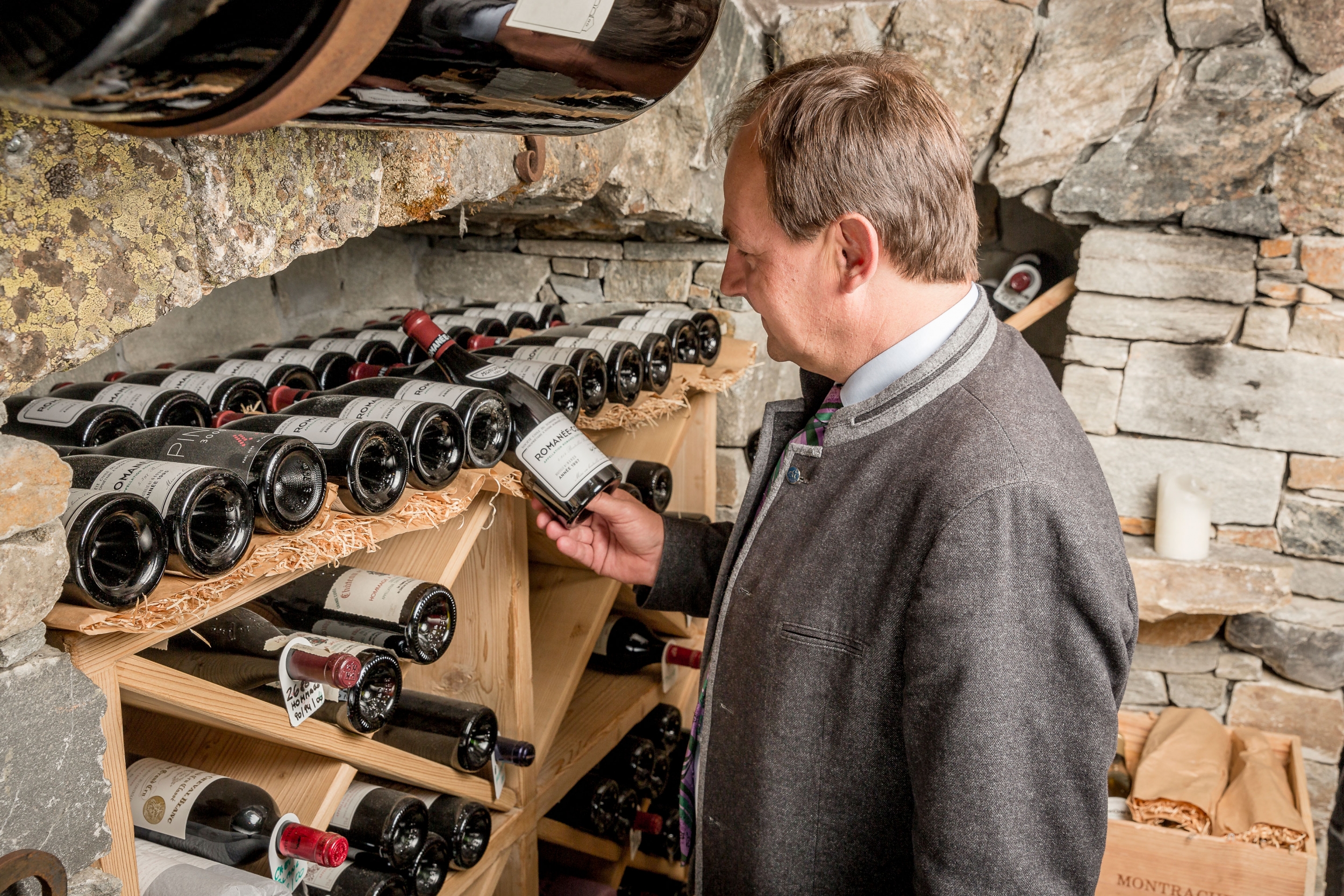 Your personal favourite wines?
MS: The ones that matured alongside me in Das Central. I am following the development of these 20- to 30-year-old wines with great excitement and pleasure.


So the label matters less to you?
MS: Parker points and illustrious names are good for marketing, but they do not guarantee the perfect product. When you drink wine, the moment has to be right. And there are so many great winemakers around the world whose wines are fun at the right time.


So what do you use to guide your recommendations?
MS: A wine should match the food and the taste of the customer. In general, I make sure to serve a wine at the right stage of maturity. If there are around four or six different vintages to choose from, I recommend one that opens up the perfect drinking experience.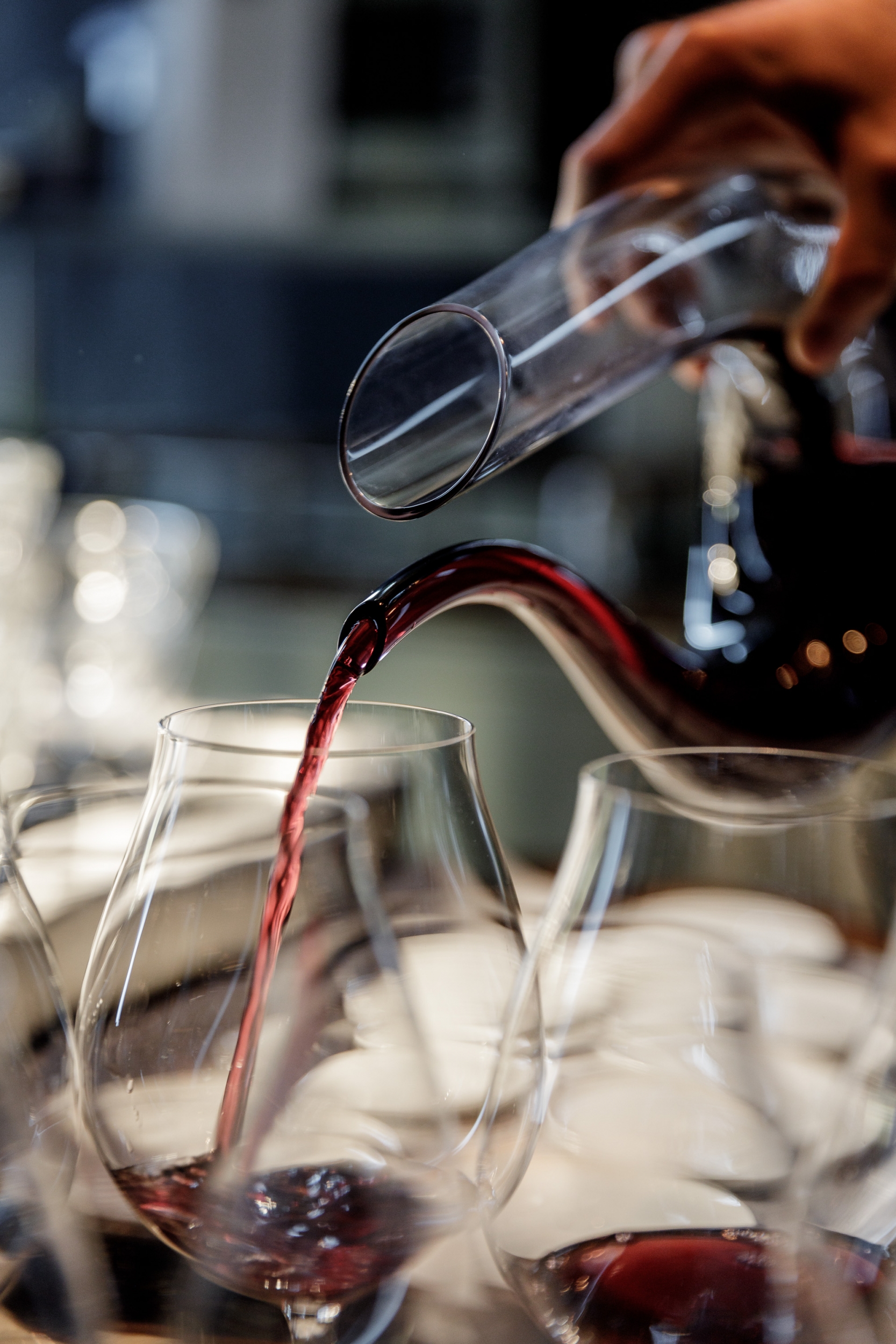 Do you actually know the individual preferences of your regular guests?
MS: Of course. However, their tastes change over the years, as does mine. The advantage of this is we're able to find improvements again and again, and surprise even connoisseurs.


You're also valued as a "door opener".
MS: Yes, the guests' trust goes so far that not only do I recommend wines for enjoyment at home, I also put together wine tours. I am happy to make contacts with well-known winemakers and offer restaurant tips for the respective region. This service is very well received.


Do you like to travel yourself to track down your wines?
MS: Yes, the shared wine trips with the Central crew mean a lot to me. To see where the wine grows, how it is treated and the philosophy of the winemaker helps me better understand the wine. In my opinion, the character of the winemaker is reflected in the wine.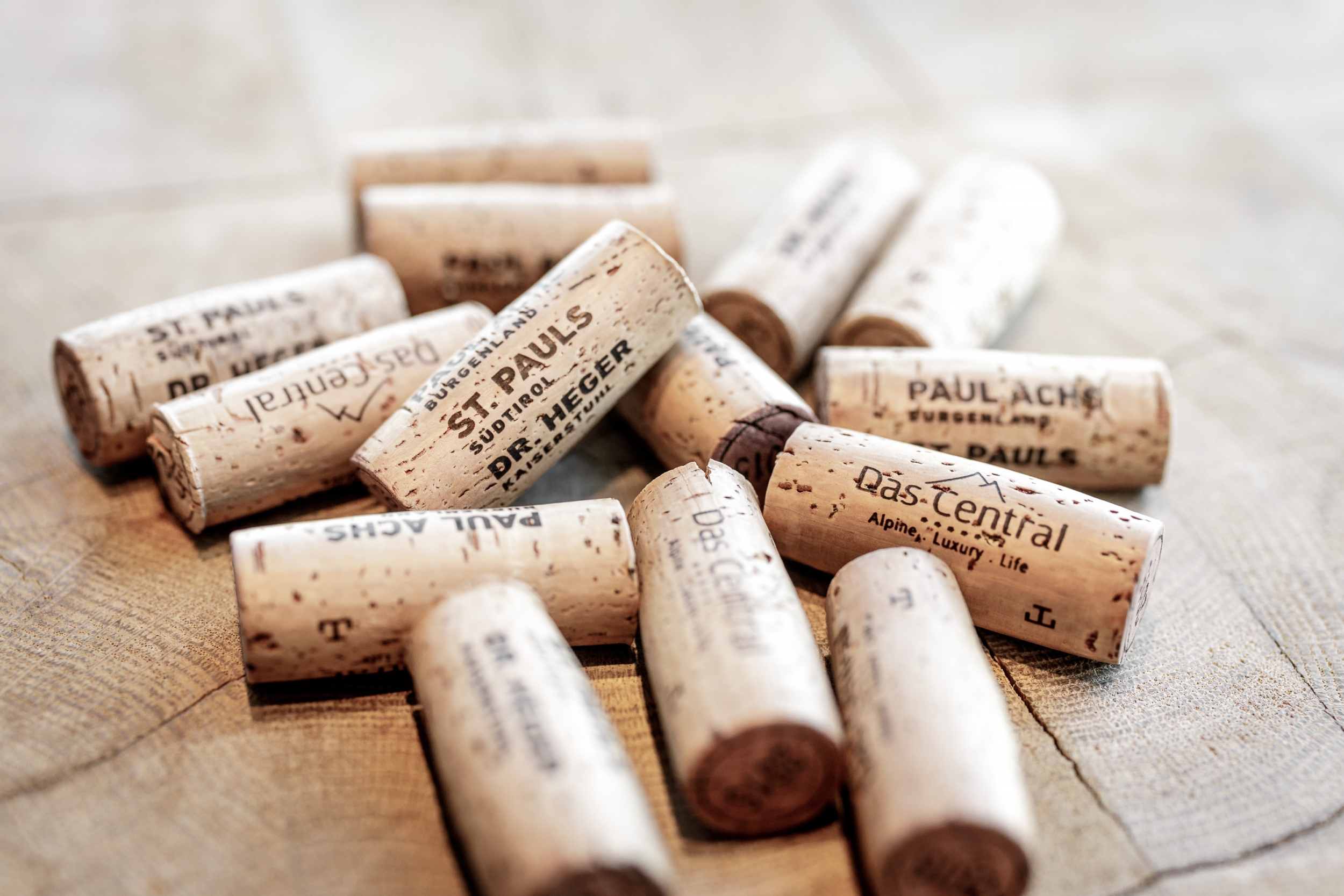 You've collected many awards over the years. Does that also increase the pressure?
MS: Not at all. Since the "Maître of the Year" 2005, I can fully relax. As the saying goes: Been there, done that. Besides, I believe every guest should be treated the same way. It doesn't matter whether they order a coffee or treat themselves to a 6-course menu. We all do our best every day at Das Central, and not just for the testers from Gault Millau & Co.


Finally, let's take a look at the wine cellar: What "stock level" makes you happy?
MS: When we have 20,000 bottles in stock, the cellar seems empty to me. If there are between 36,000 and 38,000 bottles, it looks too small. Then we get the idea to expand in size. However, we haven't had fewer than 20,000 bottles for a long time.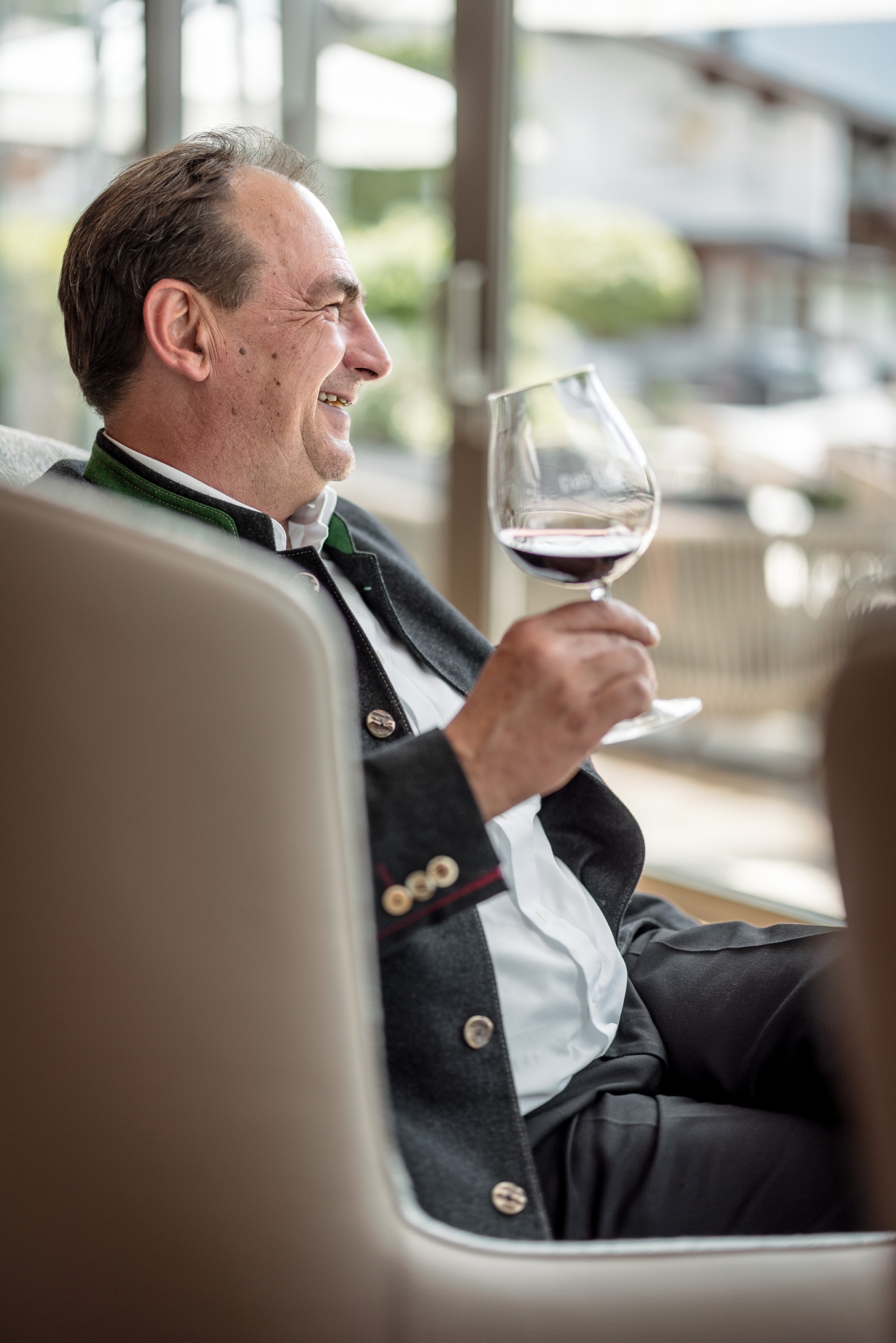 The Falstaff Maître 2005
Martin Sperdin actually wanted to be a chef. Thanks to his double apprenticeship, Martin revised his choice and opted for a career in the service industry. "Simply put, direct customer contact is more my thing." A blessing for Das Central, where the family man and young grandpa has been a part of the team since 1988. Prior to his time in Ötztal, he worked for well-known establishments in Obertauern, Gstaad and Pontresina before he started in Sölden with his wife Caroline. His penchant for wine did not develop in his home state of Styria, but in Switzerland, where he saw a huge wine list for the first time. He sees himself as a host who, in his free time, finds relaxation.