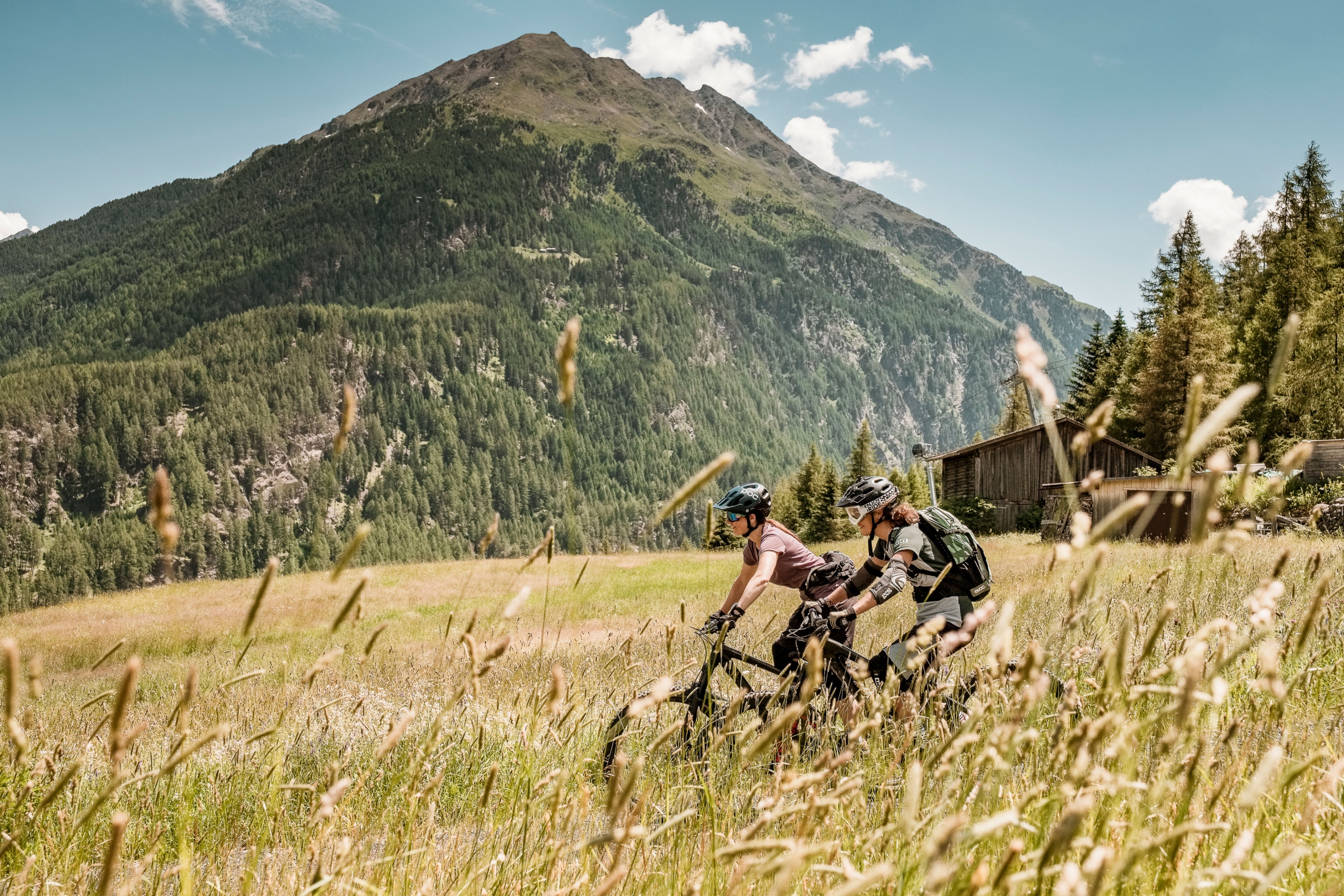 5-star bike hotel Das Central
Your bike holidays in Sölden
Explore the Ötztal valley by bike. Whether you are a single trail enthusiast or a leisure cyclist, a family or a group of friends, Sölden has a wealth of suitable trails. E-bikers and passionate road cyclists may take up the challenge of climbing the winding mountain passes. Well worth it for the view!
A warm welcome at your bike hotel
Situated in the centre of Sölden and surrounded by numerous bike trails, the 5-star hotel Das Central is a perfect base for your cycling holiday in Tyrol. After your tour, our staff pampers you with spa treatments and award-winning cuisine. We also help you find suitable bike tours and courses and provide necessary facilities such as a bike wash area and a storage unit for your bicycle.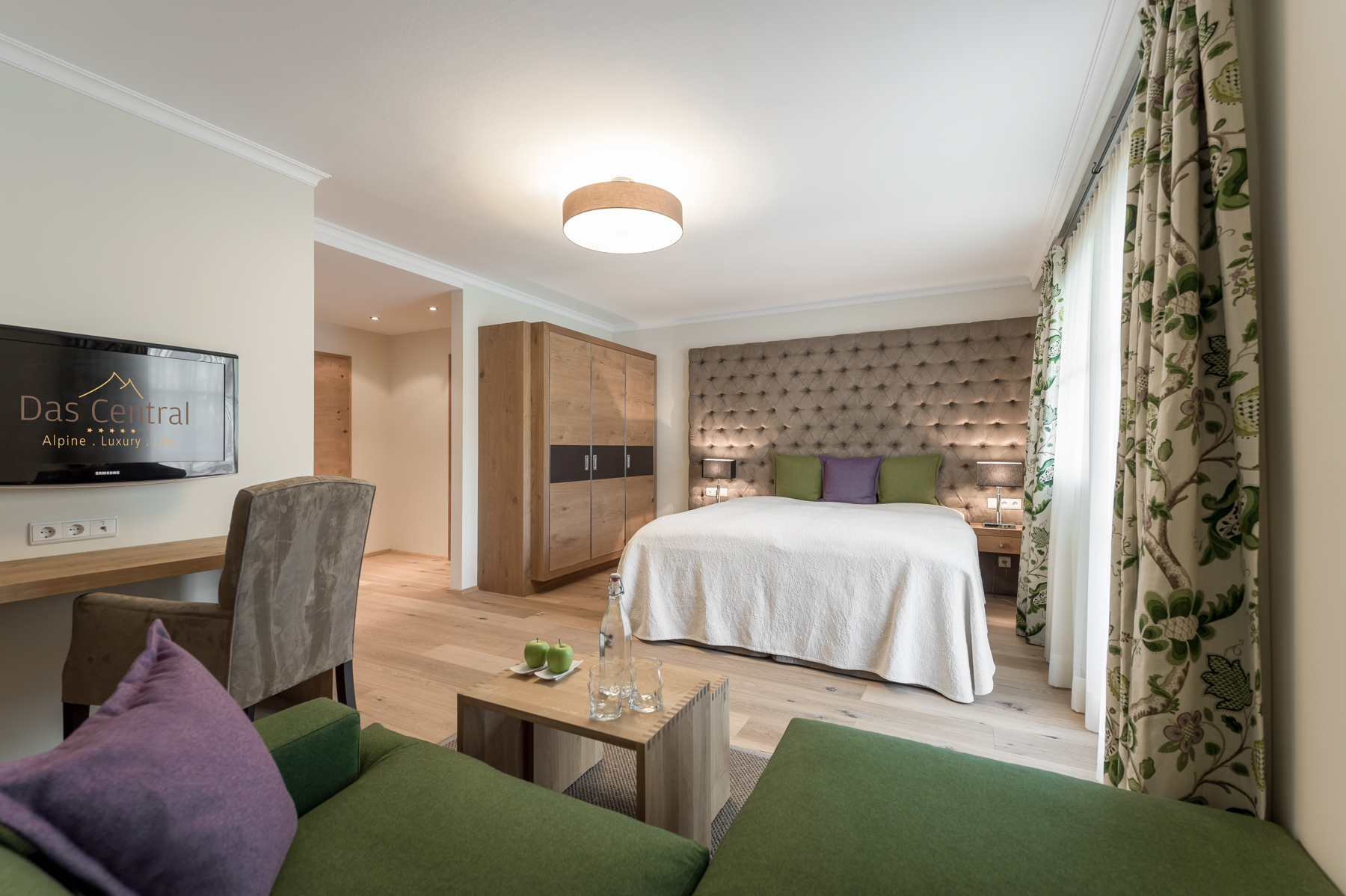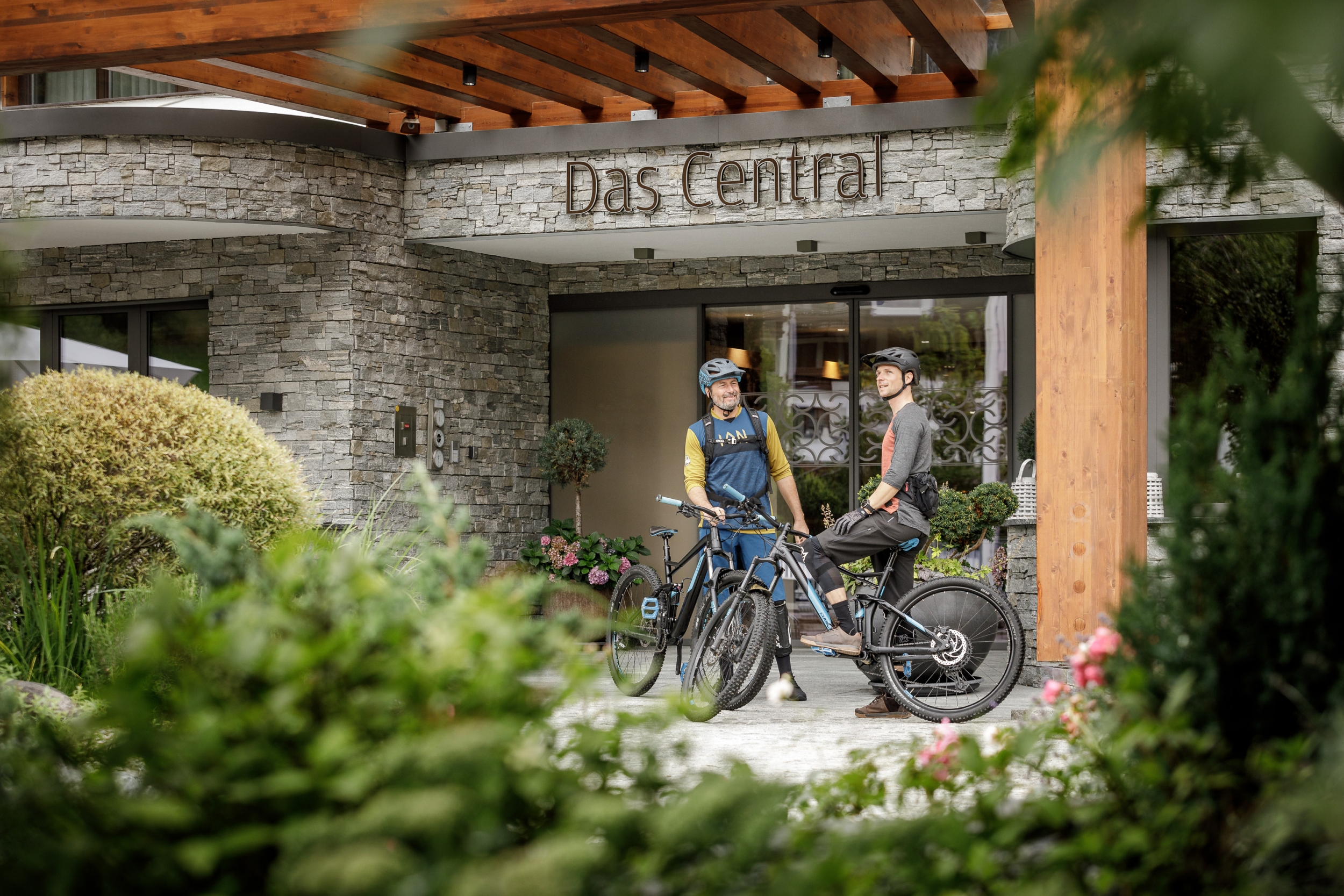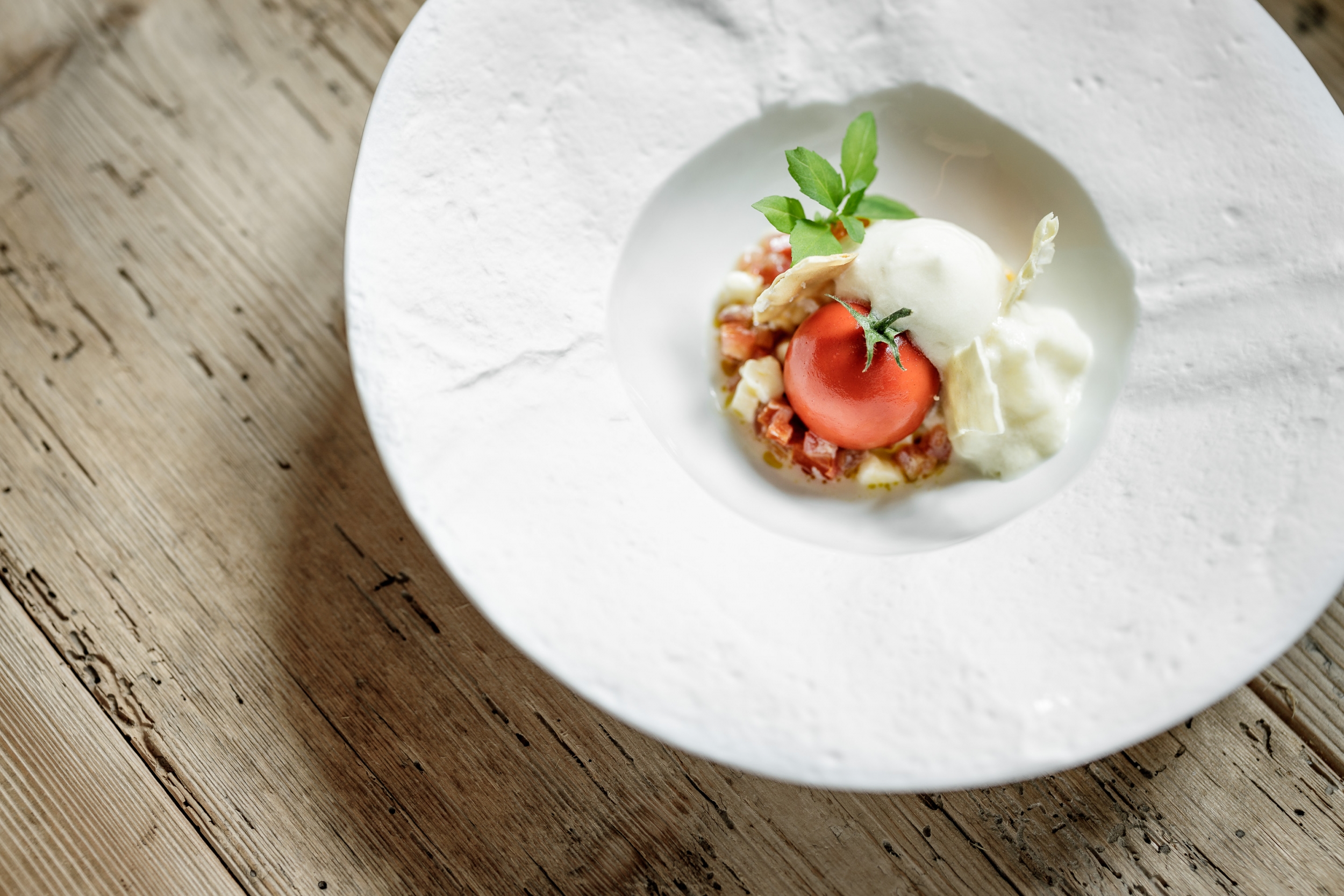 Hop off the bike and into the sauna
Recharge your batteries, ease your muscles after a bike tour and allow your body to relax. The wellness area at the hotel Das Central caters for all these needs. Our professional spa team treats you with massages and treatments tailor-made for cyclists.


Our SPA tip for bikers:
Alpienne sports massage relieves tension and loosens your muscles. With selected massage oils from Alpienne natural cosmetics. (50 min. or 80 min.)
Member of Bike Homes Ötztal
Our 5-star Bikehotel is a member of Bike Homes – the quality-tested bike & cycle accommodations in the Ötztal. The all-round carefree package is perfectly tailored to every biking vacation:
versperrbarer Bike-Raum
kostenlose Nutzung von Werkzeug / Flickzeug
kostenloser Bike Waschplatz
kostenlose Touren Vorschläge und buchbare geführte Touren
24-Stunden Wäscheservice (gegen Gebühr)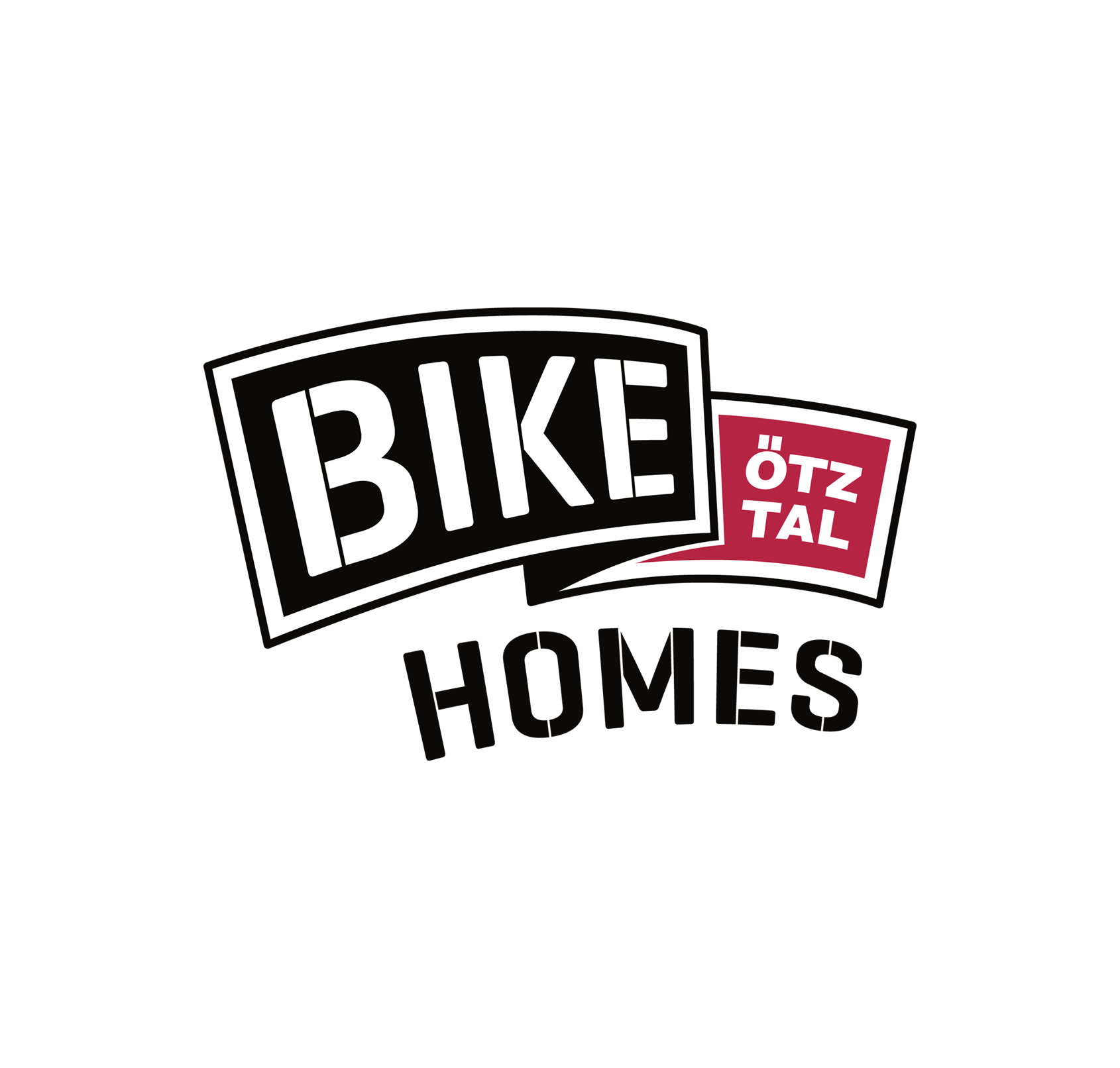 Packages at the 5-star bikehotel Das Central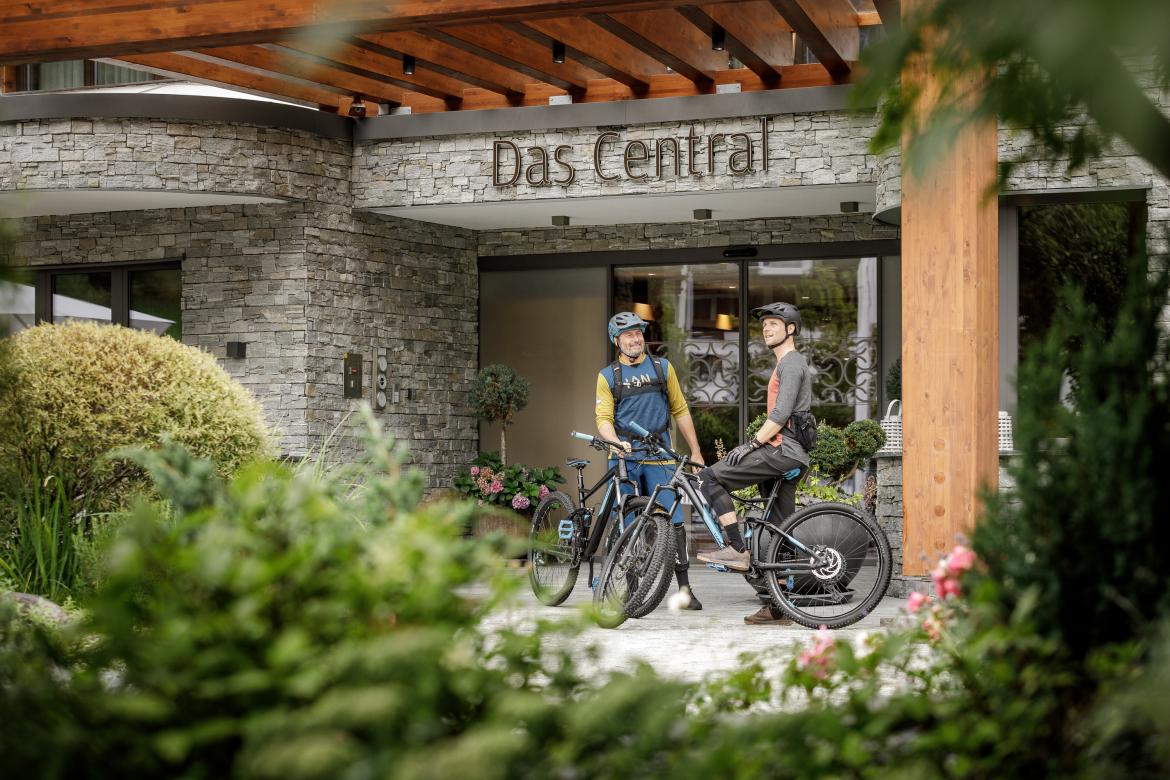 04.07.2024 - 06.10.2024
I want to ride my bike
3 nights
Discover the

BIKE

REPUBLIC

SÖLDEN

Incl. a 2-days bike ticket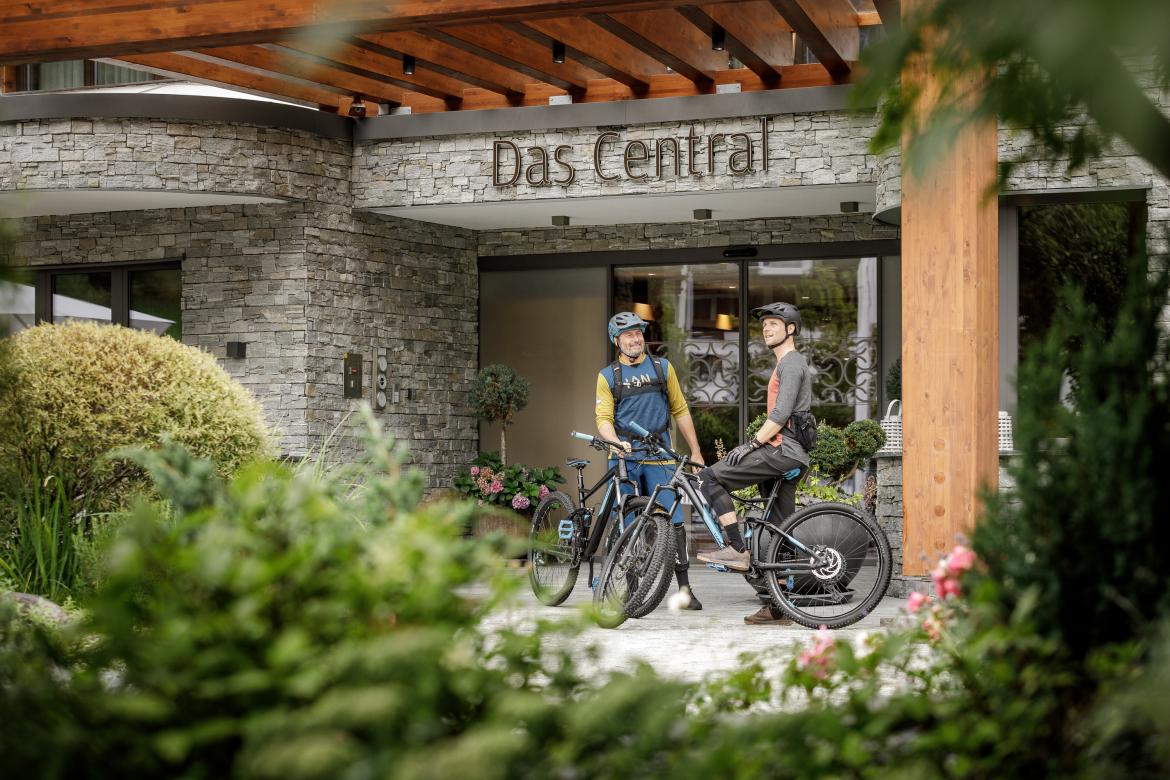 04.07.2024 - 06.10.2024
I want to ride my bike
3 nights
Discover the

BIKE

REPUBLIC

SÖLDEN

Incl. a 2-days bike ticket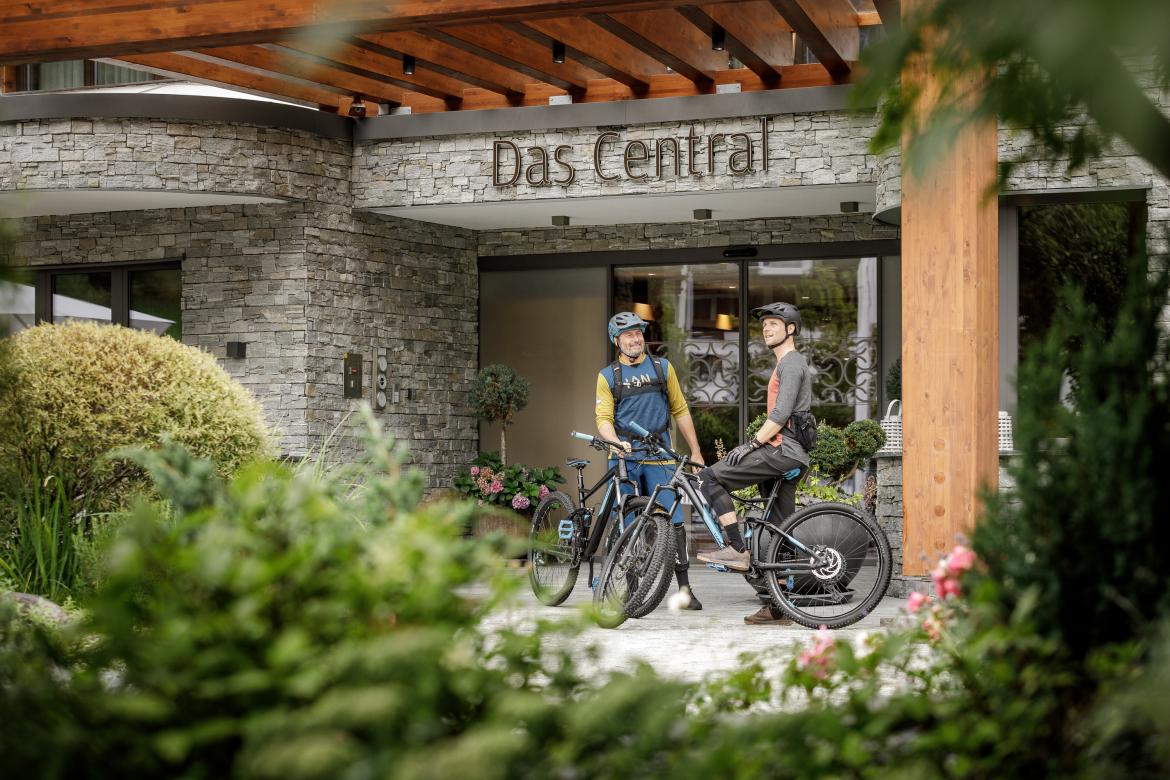 04.07.2024 - 06.10.2024
I want to ride my bike
3 nights
Discover the

BIKE

REPUBLIC

SÖLDEN

Incl. a 2-days bike ticket
Bike paradise in Sölden
The Bike Republic has made the region a hotspot for enduro and trail bikers with natural trails and shaped flow trails winding their way through the Alpine landscape. The way back to the summit is a comfortable ride on the cable car.
Discover the BIKE REPUBLIC SÖLDEN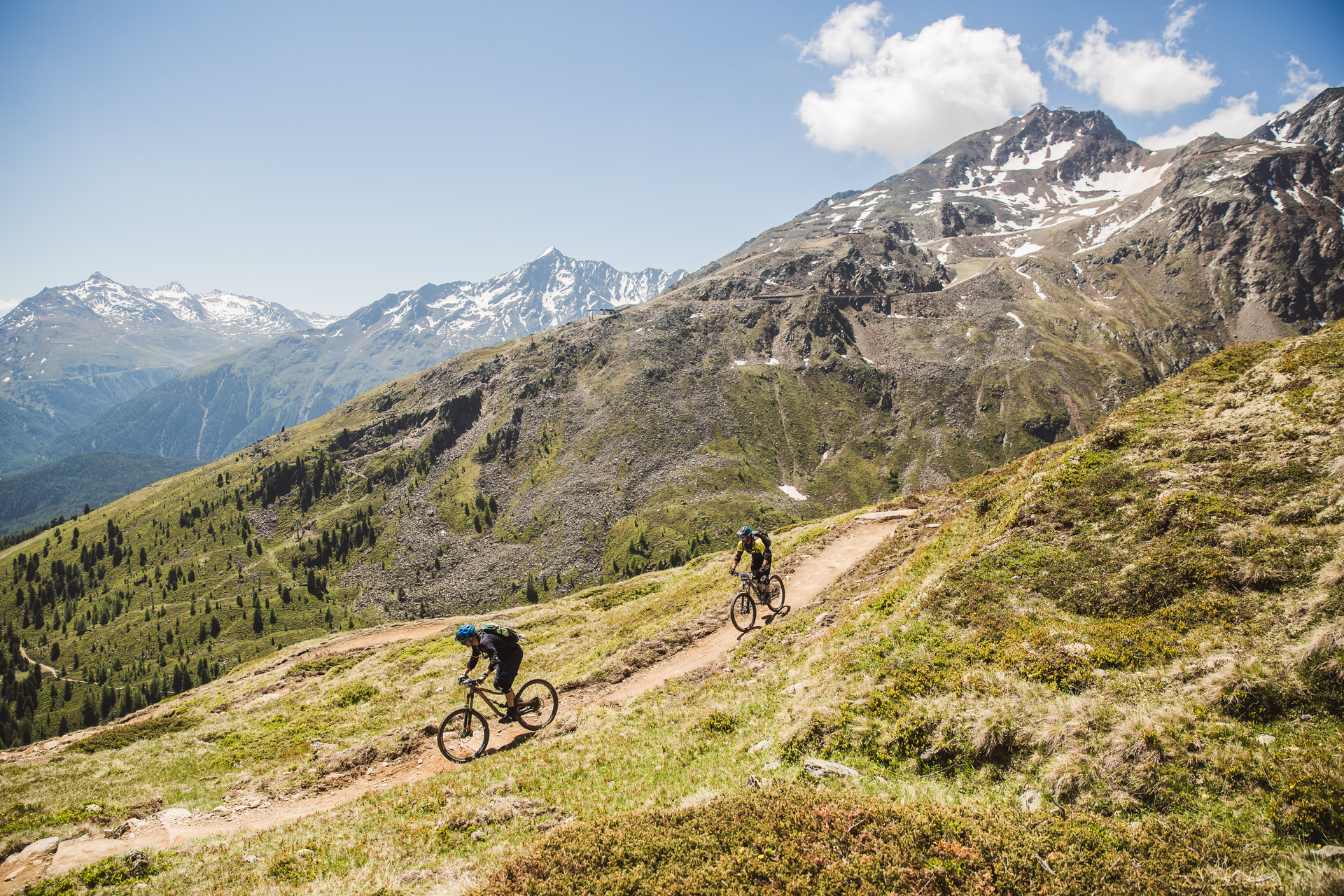 A relaxed ride to the top
Take the cable cars at Gaislachkogl or Giggijoch to go up to the top swiftly. The Langegg chairlift connects the two bike areas. Reminder: As a guest at Das Central, you get the Ötztal Inside Summer Card with discounts on lift tickets.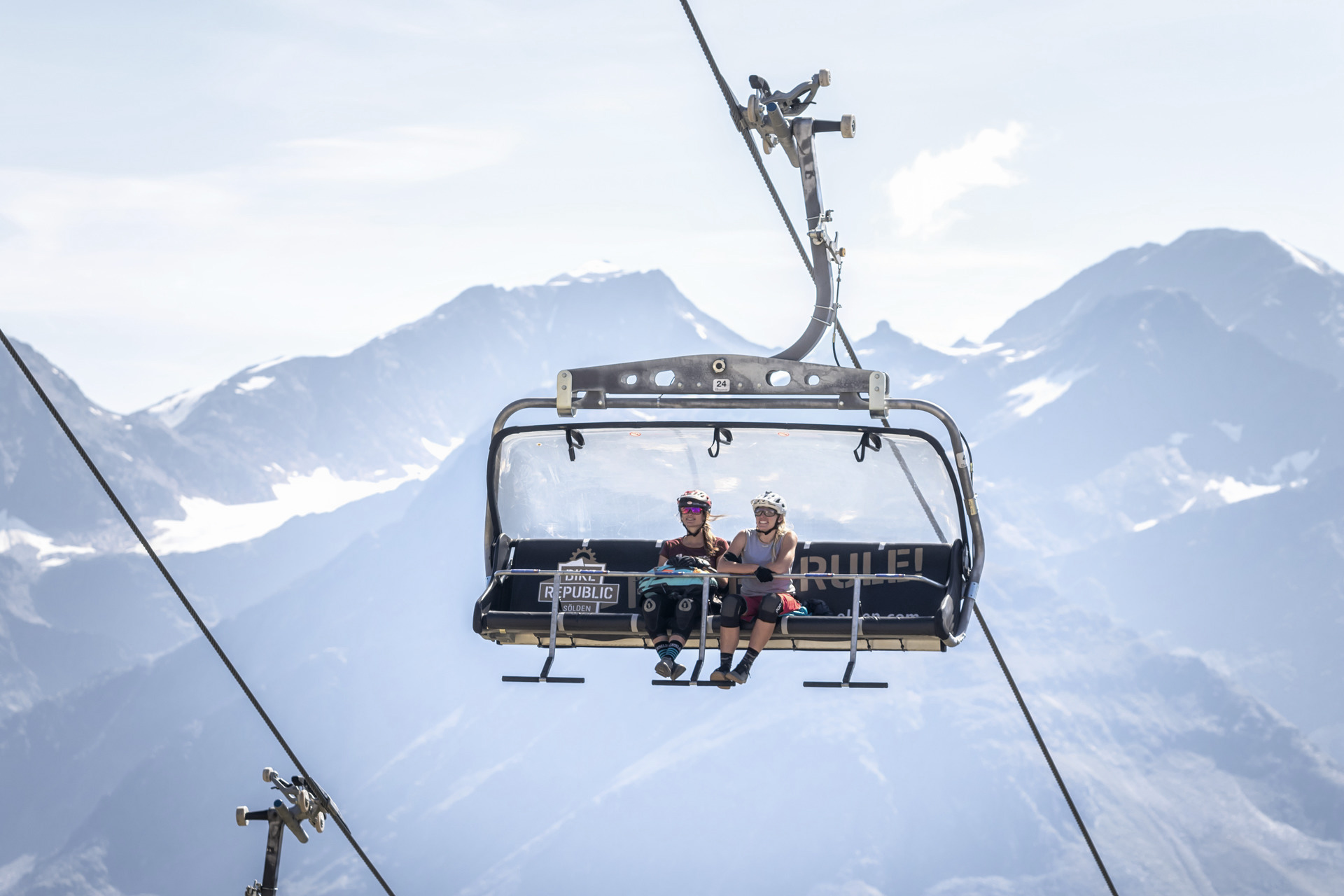 Courses and guided bike tours
The Ötztal has numerous bike schools offering courses for beginners and advanced riders. Improve your riding technique following the advice of professionals, or go on a joint downhill or sunrise tour. Before venturing into the Alpine terrain, the Bike Republic offers two exciting pump tracks to prepare you for the real challenge.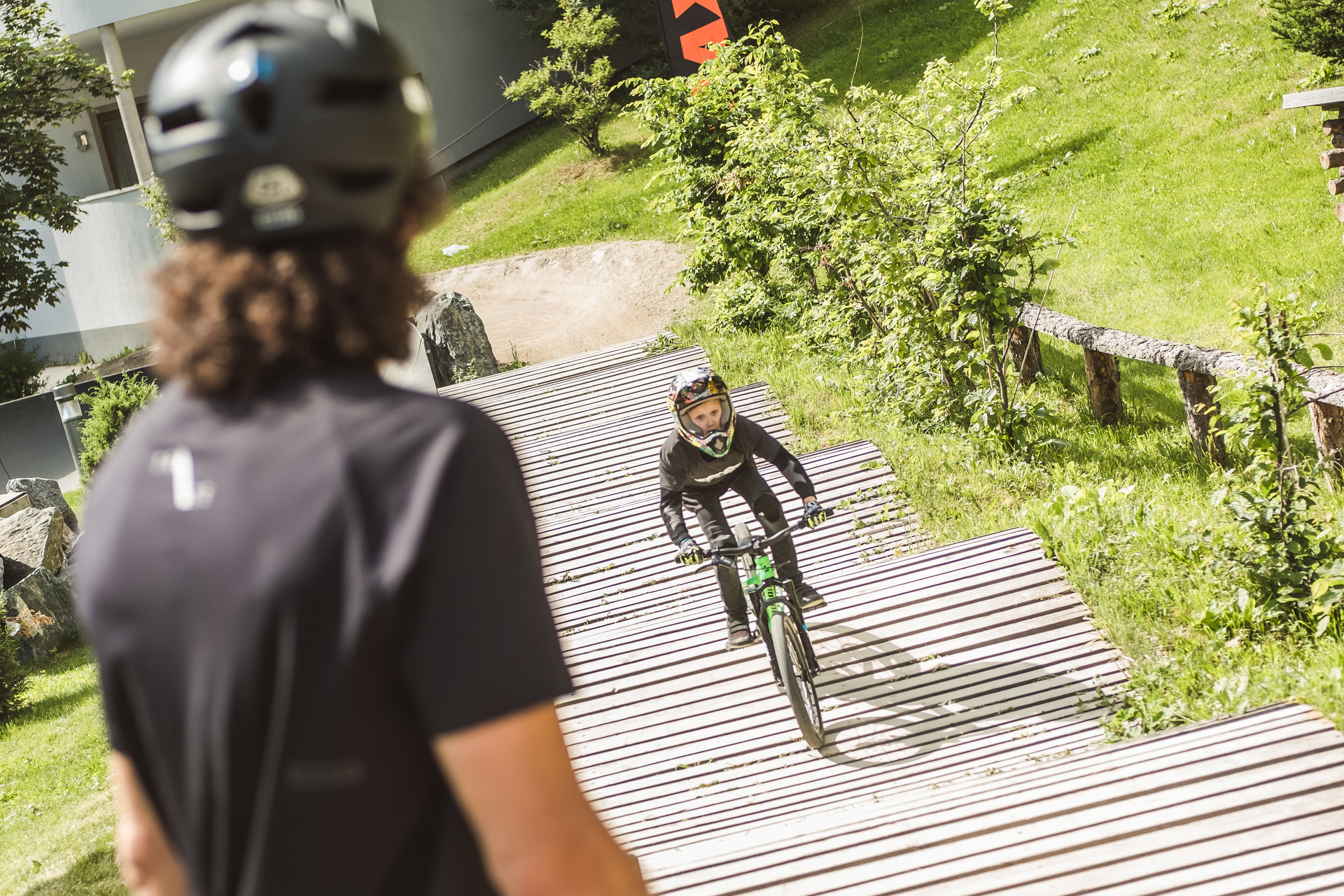 With muscle power and a tailwind
The Alpine landscape of the Ötztal valley is not for every cyclist. Hence, a bit of artificial tailwind won't hurt: With an electric bike, you can reach viewpoints, cosy huts and even the permanent ice on the Rettenbach glacier without straining your muscles too much. For advice, rental and tour tips, check out the local dealers.
Electric bike tour tip: The quiet side of Sölden
The intermediate bike tour to the Kleblalm takes you along lush mountain meadows and presents an impressive view of the surrounding mountain range. This 12-kilometre tour with an elevation gain of 636 metres is well suited for e-bikes. Reward your efforts with some Tyrolean delicacies at the hut.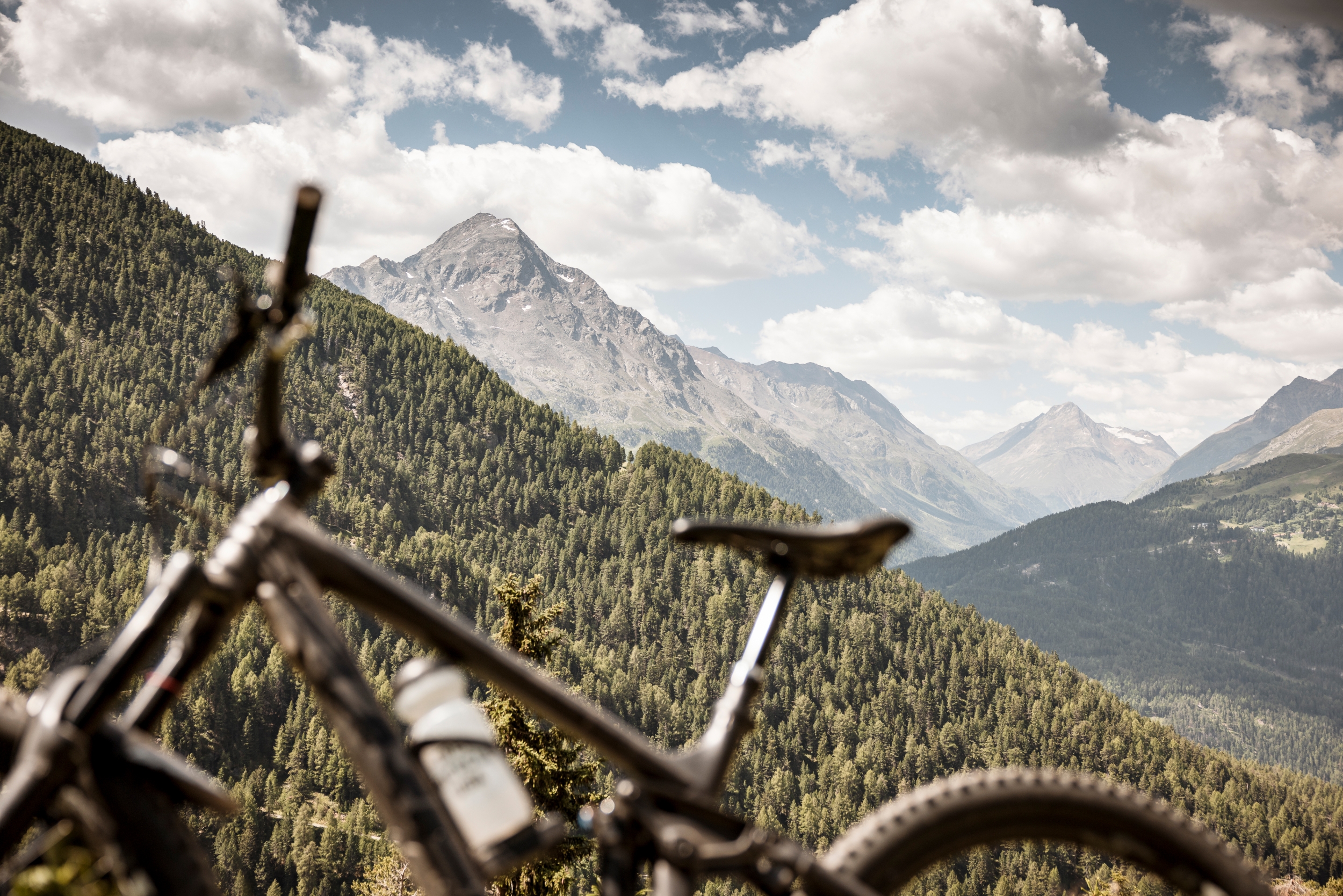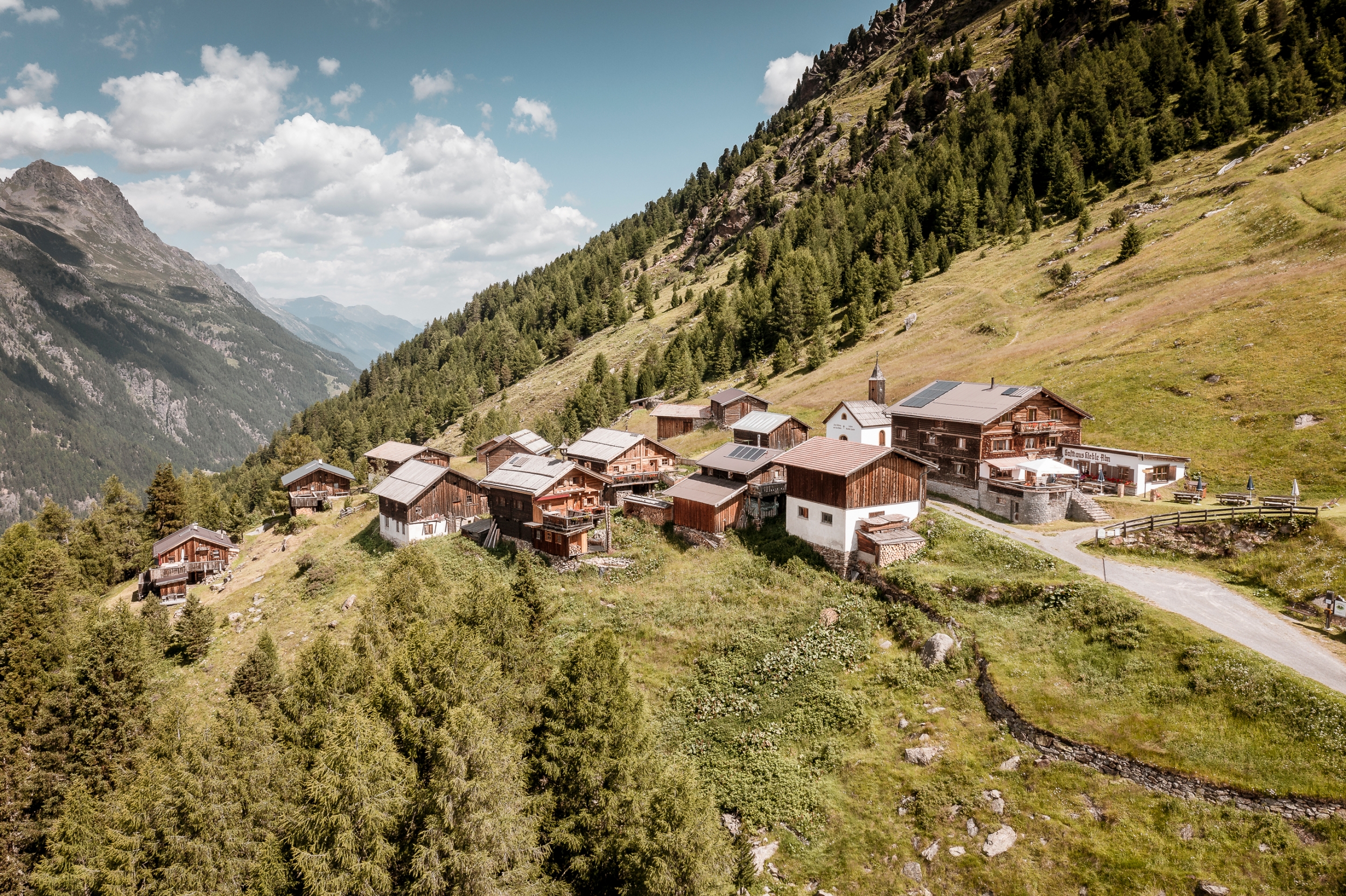 Five mountain passes & 5,500 m elevation gain
The Ötztal Cycling Marathon
I have a dream
There is a reason why the motto of the Ötztal Cycling Marathon is: "I have a dream". This cross-border race is considered one of the most difficult of the cycling scene. Some 4,000 cycling enthusiasts from all corners of the world face a distance of 238 kilometres and an astounding 5,500 metres in altitude.
Learn more about the Ötztal Cycling Marathon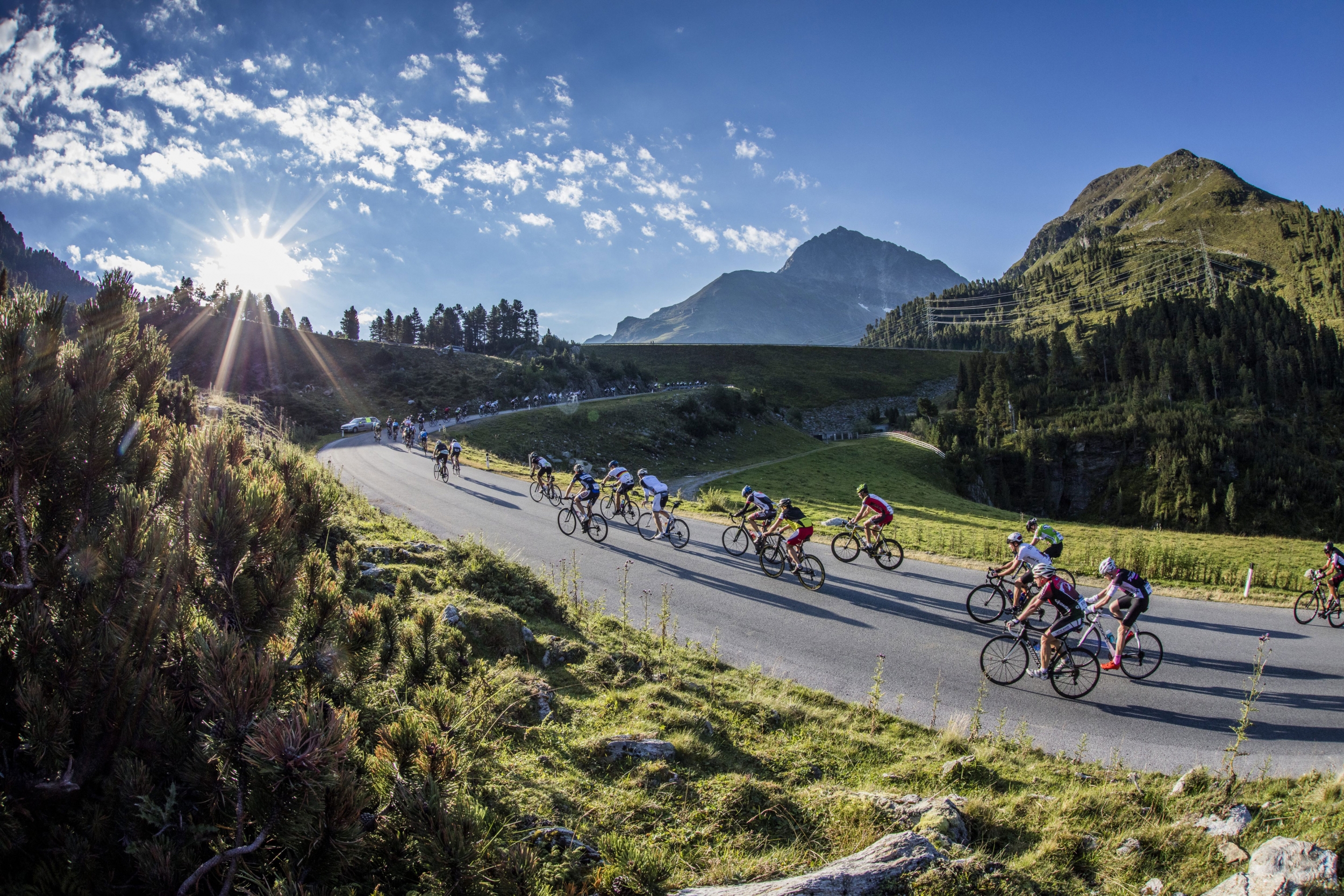 Questions about bike holidays in Sölden